Hepatitis
By
Rinchen Angmo Chumikchan
Leh, Aug 19, 2019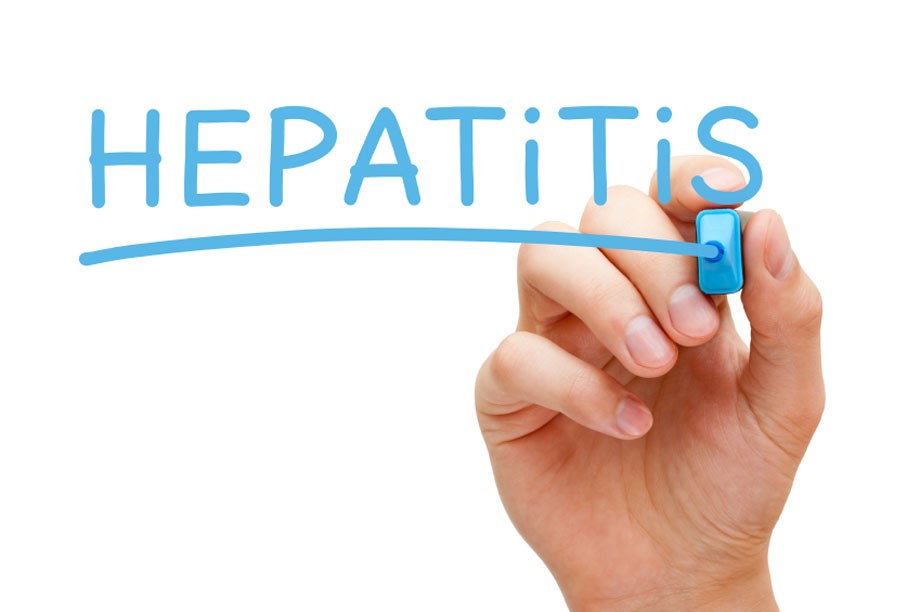 Leh :
Padmashree awardee Dr. Tsering Norboo, Physician: Hepatitis is a global burden in the world and it is caused by a virus. It is an evolving disease. There are five types of hepatitis viruses – A, B, C, D and E. Hepatitis B and C cause chronic liver disease.  Hepatitis A and E spread through contaminated water or food. They often produce symptoms such as jaundice but last for short durations and Hepatitis D is an incomplete virus and causes infection only along with hepatitis B. 
The most severe is Hepatitis B and C. According to WHO data, 325 million people are suffering from Hepatitis B and C and cause 125 million deaths every year. 
The most common route of transmission is from mother to child. Other routes of transmission include unsafe blood products, immunological products, sexual contact with an infected person, and unsafe needles and syringes. 
Hepatitis B and C virus infections usually cause chronic hepatitis, which leads to liver cirrhosis, liver cancer, and death.  However, Hepatitis A and E are not that severe. 
Discovery of hepatitis E came to limelight when 1978-Kashmir epidemic of hepatitis was investigated.  In November 1978, Dr. Mohammad S Khuroo investigated an epidemic of jaundice in and around a town 50 km from Srinagar. Pregnant women were more affected and many had been reported dead. He discovered "Hepatitis E" as a new disease entity.
Cases in Ladakh
So far, Ladakh Institute of Prevention has screened nearly 5,000 people for Hepatitis B—a preventable disease. Those whose tests come back negative are encouraged to get their vaccination, while those who test positive for further investigation and appropriate treatment. This is one of the interventions which can prevent liver cancer and other chronic liver diseases. Ladakh Institute of prevention also conducts extensive surveys on non-communicable diseases in remote areas based on WHO and ICMR guidelines.
Prevalence rate: 
In Leh district case, if we take out the average of remote areas (Changthang, Nubra and Zanskar) the prevalence rate is 5.7% out of 100. In Leh urban area, the prevalence rate is 2% out of 100. And in a village in Changthang, the prevalence was very high which was 13% out of 100. We did thorough research and find the mode of transmission and it was mostly through mother to child.  Later they were screened, tested and treated free of cost. Now, people are aware of the disease. 
The Tibetan community has a high prevalence, which is 11% out of 100. In few families, there are cases where 3 members are affected in the same family from cancer, cirrhosis and die due to Hepatitis B.  From this kind of incident, we need to understand the urgency of the disease. 
Another reason can be that 20- 30 years back we lacked basic health care delivery system and the region was devoid of high tech cutting edge investigative facilities. We lack awareness about the disease. 
Acute Hepatitis B Infection and Chronic Hepatitis B Infection
A hepatitis B infection can result in either an acute infection or a chronic infection. When a person is first infected with the hepatitis B virus, it is called an "acute infection" (or a new infection). Most healthy adults that are infected do not have any symptoms and are able to get rid of the virus without any problems. Some adults are unable to get rid of the virus after six months and they are diagnosed as having a "chronic infection." A simple blood test can diagnose acute or chronic hepatitis B infection.
The risk of developing a chronic hepatitis B infection is directly related to the age at which a person is first exposed to the hepatitis B virus. The younger a person is when they are first infected, the greater the risk of developing a chronic hepatitis B infection.
Most pregnant women do not know whether they are infected with hepatitis B and can unknowingly pass the virus to their newborns during childbirth. Therefore, since the risk of newborns becoming chronically infected at birth is so high that all the infants are recommended to receive the first dose of the hepatitis B vaccine within 12-24 hours after birth.
What can be done
Ladakh has a less population and every village has a hospital centre and infrastructure. This task is very easy if done with dedication. We can send a team in a village and inform the head of the village about the screening. Give the responsibility to gather all the villagers to them. 
Hill Council, Leh and District health services have the manpower and facilities. If the cost of the vaccination is high, people will be ready to pay for that as the economic conditions of the people have improved. They just have to provide the service, system by system, we can eliminate the disease. Everybody needs to understand the urgency of the disease be it health planners, politicians, bureaucrats. They can discuss about the disease with the experts who have done work in this disease. 
Mass Vaccination
We need to keep one thing in mind, we need to screen people first and then go for vaccination. Otherwise, what happens is without screening we cannot go for mass vaccination as there are people who are already positive. Otherwise, a misconception remains in the in people that we are vaccinated. If we go for mass vaccination, screening is the foremost important thing. We should complete who are negatives and later cover those who are affected. 
SOLUTION:
    Meticulous screening
     Effective vaccination  
    Awareness about Hepatitis
    Prevention is very important
    Ensure easy availability of the vaccine
    Awareness among health care deliveries 
    Health care workers are at risk so make sure to provide them with proper equipments.
    Timely test and Treatment

Dr. Willayat Ali, MBBS, MD; President, Baqeriya Heath Care and Research Centre, Kargil:  There are five types of viral hepatitis, A to E. The main concern in Kargil is Hep B which is having a higher prevalence as compared to the rest of the country.  In the '90s, it used to be news to get a Hep B patient, but from 2004 onwards sporadic cases started appearing.  In 2008, I joined as a physician in Kargil. Once I had a chance to go through the blood donors register in blood bank DH Kargil. Some 200 people had been screened for blood donation and it was shocking to find that 34 people with HBsAg positive which is four times higher than the highest prevalence area, Taiwan,(7%) . This is alarming. Later, all surgical, dental and antenatal patients were screened before procedures. 
Soon after, doctors approached the higher authorities regarding the issue but nothing concrete was achieved. Then we approached NGOs working in the field of health. Here in Kargil, Baqirya Health Care and Research Centre took an interest in the issue and devised a two-phased strategy.  
Phase one includes the dissemination of information to people through seminars, lectures in schools, religious gatherings, radio talks, panel discussion on local TV and all resources available were being used. Since Hepatitis B has a very similar mode of spread as HIV, the scenario was really scary.
Phase 2nd includes the vaccination of masses who were uninfected but for that, a  huge budget was needed and the Govt. was not helping. To approach donors for funding, concrete and scientific data was needed. It was in 2008- 2009 that Baqirya Health Care and Research Centre approached the then HoD, medicine, GMC Srinagar and the Director, SKIMS, for a structured prevalence study of the disease in Ladakh. 
I had the privilege to discuss the issue with Dr. M.A. Kamili, HoD GMC and Prof Shokat Zargar, Director, SKIMS. From GMC, the study was conducted in Kargil by a PG scholar, Dr. Farooq and the prevalence was found to be 7.5 % in Kargil. 
In 2015, Baqirya Health Care and Research Centre conducted a review to assess the impact of phase one and found sufficient knowledge regarding Hep had been generated, and people from far-off places like Parkachik, Rangdum were approaching private clinics for vaccination.
In the year 2016, planning for phase 2 started. Here the plan was to screen masses for Hep B and vaccinate the uninfected and evaluate the infected for further treatment in a phased manner. Plans were formulated for resource generation and donor agencies were approached. Unfortunately, no one came forward due to the huge project cost. Ultimately it was decided to raise funds locally by monthly donations from the members of Baqirya Health Care and Research Centre (800 members). It was decided to vaccinate the total population of Kargil district between the ages of 10 to 60 years at an estimated project cost of Rs 1.6 cr. 
Luckily, a charitable organisation from Mumbai (Al-eiman- charitable trust) agreed to bear the cost of vaccines and the rest was to be borne by the Baqirya Health Care and Research Centre.
Hep B vaccinations were included in Universal Immunization Programme of the Govt of India in 2006, 2007, and hence all the children below age 10 years were vaccinated and excluded from the project.  Roughly 10 % of the population was presumed to be vaccinated due to extensive awareness campaign and 10% were already infected. Moreover, the temporal profile of the disease is such that it takes 20 to 25 years to develop cirrhosis or end-stage liver disease and liver cancer and the average life span in Ladakh is around 70. Hence, persons above 60 years were also excluded. The thrust of the project was on the young and productive age group.
The WHO norms of mass vaccination in an epidemic or endemic area do not include screening to reduce both cost and time. Since there is an effective treatment for the infected by early intervention and liver cirrhosis and cancer can be prevented even those infected hence screening was also made a part of the project even though it doubled the project cost. The project was named Hepatitis B-free Kargil 2020 and was launched by the Baqirya Health Care and Research Centre in October 2017. 
Till date, around 45,000 persons have been screened and vaccinated fully against Hep B by Baqirya Health Care and Research Centre in collaboration with Al-eiman- charitable trust, Mumbai and Health Department, Kargil. 
In the year 2017, the Shargole block was covered and in 2018 Chiktan subdivision from Henasku Bodhkharbu to Batalik and soth block was covered. In 2019, the Drass sub-division and Sapi Batambis and Choskore area of Kargil block were also covered. 
Present scenario; cause of spread and present trend
The studies available show a prevalence of 7.5% in Kargil. The mode of spread is multifactor and can't pinpoint a single cause. Interviews of patients reveal unsafe injection practice, poor sterilization of equipment during deliveries, blood transfusion, sexual transmission in couples and vertical transmission from infected parents, etc.
Therefore, there has to be great stress on prevention and get all those yet uninfected vaccinated against hepatitis B. 
SOLUTION: 
    All uninfected needs to be vaccinated.
    All pregnant ladies need to be screened and those found infected need to consult the doctor for treatment to prevent spread to the baby.
    Safe injection practice should be strictly followed.
    Proper sterilization of instruments during surgical procedures.  
    All health personnel be mandatorily vaccinated. 
    Safe sexual behaviour and practices. 
    Campaign against IV drug abuse and syringe sharing.
    Safe and fully screened blood transfusion and blood product infusions.