Alternative Learning System in Ladakh
By
Rigzin Wangmo
Leh, May 21, 2019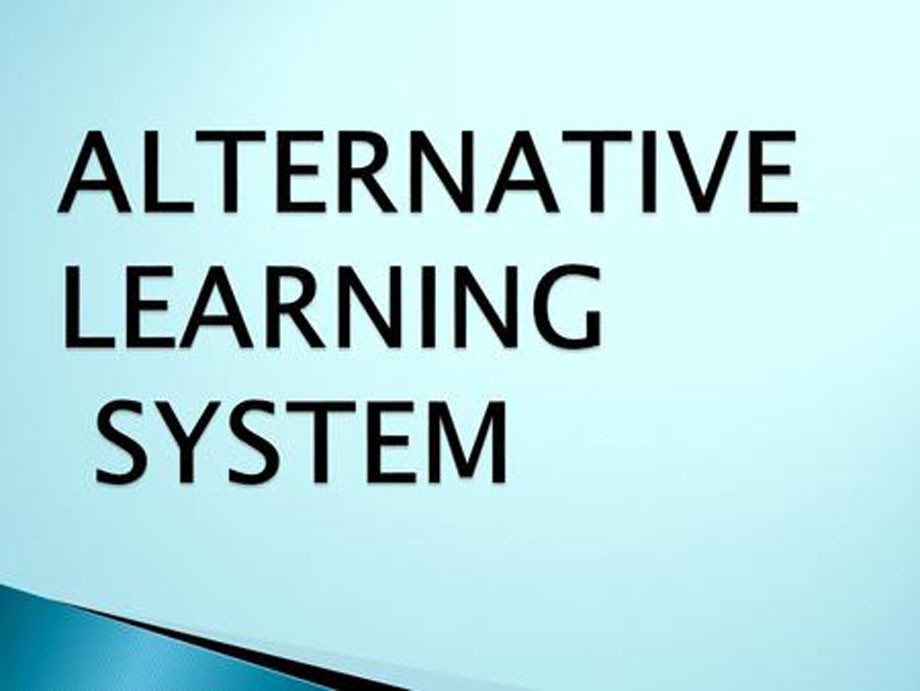 Leh :
Delek Namgyal, Program Manager, 17000 ft foundation Leh
17000 ft foundation is a nonprofit organization with a mission to work with the Government School of Ladakh to help improve education and create opportunities for the children of remote villages of Ladakh. It was established in Apr 2012 and has an office in Leh and Kargil and a head office in Gurgaon, Haryana.  
The program of 17000 ft includes:
•        MapMySchool@17000ft - Survey and mapping of information about remote schools.
•        Libraries@17000ft – Setting up and running libraries in remote Govt. schools to generate exposure and improve reading in children of remote villages.
•        Infrastructure@17000ft – Improving infrastructure in remote schools to create a healthy learning environment and to encourage children to go to Govt. Schools
•       TeacherTraining@17000ft – Helping to improve the capacity of Govt. school teachers through Residential and In-service Training Programs.
•         DigiLab@17000ft – Solar Powered Digital Learning Labs in Schools with personalized and adaptive Digital content customized to the JKBose Curriculum.
About 220 Libraries have been set up across 13 blocks of Leh and Kargil District, Unfortunately, 4 Libraries were removed after the school strengths dropped significantly. We have provided 58,000 books for these libraries. Over 400 Reading Program & Monitoring days held across 131 schools in 7 years.
Infrastructure in 137 Schools is provided with attractive playgrounds for primary children. 18 schools are provided with colourful classroom furniture. 3 schools are provided with new toilets for boys and girls. 
Around 21,000 copies of 21 story titles translated into Bhoti and distributed across 340 schools. 
The DigiLab solution aims at improving education by providing access to digital hardware and learning content for teachers and students. Given that most remote villages lack electricity and connectivity, the DigiLab is a complete standalone solution that not only powers up the school with Solar Electricity but also works offline within the school to deliver digital content customized to the local curriculum, and also syncs up to the Cloud through a Facilitator App to deliver a unified vision of all schools to the stakeholders from the Administration.
Under this project, each school will receive:
•         Solar Electricity - Electricity to power up a Digital Lab in the school with 200 W Solar Panel and Battery
•         Furnishings – Lockable desks and chairs for the DigiLab room in the school
•         Tablets / Tablet PCs- 6 to 14 Android tablets (depending on the enrolment of the school) 
•        L.E.D T. V– A 32" L.E.D T.V. to allow the teacher to display digital content as a part of her teaching process.
•         Content Server - A Raspberry Pi content server to create a local Wi-Fi to sync and store student performance and house extra content 
•         Books - Graded Computer Literacy Books for individual students of grades 1 to 8
•        Content - Educational Content customized for the JK Bose curriculum for Grades 1 to 8 in Maths, EVS, English Reading/Grammar and General Knowledge, Nonacademic content like stories, videos and games aimed at increasing exposure, and finally, access to software aimed at building Digital Literacy. 
•        Training- for Subject Teachers and Computer Literacy Teachers to implement and run the program under the school curriculum
•         Performance Monitoring–Regular workshops and monitoring of Assessments, Usage and Performance 17000 ft will conduct that and made available to teachers, HM and the DoE.
Tashi Gyalsan President,  Student Association for Village Education–SAVE
   
The Students Association for Village Education –SAVE is a regional student's movement, established in 2008 at Jammu by some first of the higher education aspirants from Changthang Nyuma Block. 
A group of 7-8 boys and girls felt the urgent need of raising educational awareness among the people of the Changthang region and organized themselves in helping the school children in Changthang to prepare them for the competitions that await in pursuit of their further journey of learning and Higher Education. 
With time the association expanded and more well-wishers and student members joined and looked at the other issues that persist in the region.  Backwardness and low enrollment in the higher education is the prime focus, SAVE also looked at the issues like the migration of the Nomads from Changthang, losing heritage and culture of the region, environmental awareness and many more. 
To tackle these issues, the SAVE has started various initiatives, to begin with organising talks by socially influential personalities as a part of its awareness drive, calling for experts for career guidance, and for the general wellbeing, the students prepared skits and dramas with themes catering to the issues of the Changthang region.
 
A Learning Center at Choglamsar Leh was one of the most ambitious steps that SAVE has taken to help the young members to solve the challenges they encounter in their pursuit of college studies. At SLCC we focused on personality development, english speaking and writing.
 Since 2017, we have published our annual magazine namely SARZHENGS, where we invite young writers from different schools and colleges to get their works published in three different languages, English, Boti and Urdu. 
In the same year, we also established a network of alumnus of Nyoma Higher Secondary School, through which we can ideate all the possibilities and gaps in the learning experience of Students at Nyuma Higher Secondary School.  
At two of the major occasions in a year, we host a general meet, under the banner called SAVE Annual Meet in summer and SAVE Winter Meet, it is the occasion when we find time to meet the village heads, parents and other stakeholders for the development of Changthang. Inviting the experts and intellectuals from different fields to speak on various themes, cultural shows, assisting the new registrants and team-building exercises are major happenings of such occasion. 
We do most of our events through different wings, that caters particular services and arrangements, few of the most active wings be, Culture and Heritage Wing, Academic Help Wings, Creative and Designs Wing, Sports and Adventure Wing and Media and Publications Team.  
One of our next big projects in line is to organise the first ever Changthang Football Tournament, for this, we have over 200 kids between the ages of Ten to Twenty-one have already registered and 60% of them are girls. 
At SAVE we believe that with perseverance, dedications and open-mindedness we can achieve the dream of A Better Changthang. 
Konchok Norgay, Director, SECMOL Alternative Institute 
Conventional education is in the need of huge attention especially for the mode of learning and teaching. When education is to equip our young generation to comprehend the environment in future and cope with it efficiently, the conventional education system will be of much less use.
In the alternative education system, we adopt participatory and experiential learning methods that will enhance students' capability to understand almost any new concept. For alternative education, school is a small workshop or playground where students have fun in learning new things and end up with useful solutions to real-life problems people face. We perform several activities in the school through which students can draw the conclusion of the all concept and learn the skills to materialize them. 
SECMOL Alternative Institute is one example, which is run by students with minimum involvement by the faculties. The kids here learn the basic science of all things like governance, computer, commerce, electricity, dairy, cooking, mathematics and so on. Here we give importance to stimulating the intelligence of students, improving skills for using knowledge through intelligence and developing intelligence and skill towards the positive change of humankind. 
In every sense, the way one learns is not only from books. What is written to memorize or learn is drawn from the environment, human action and natural phenomenon. One can have a proper observation and quantifiable systematic notes. it is always advisable to draw lessons from the existing things, action, or the natural tendency of things around. Unless we attempt to make students learn the fundamental concept of how things work through prolonged observation, a majority of them cannot come up with an innovative idea or ideas that will be helpful to our ecosystem and for humankind in particular.
After exposing self to many concepts based on experiments, one can conclude with abstract concepts thereon. Therefore, the school must play the role of creating makers' space or adopt STEM (Science Technology Engineering and Mathematics) program effectively regularly.
The two big differences in the alternative education system and conventional education system are:
In alternative education: Multiple and varied teaching and learning materials (TLM) are used. Therefore, the students are encouraged to use almost all senses to understand things at a different point of time. This involves observation, listening, watching, feeling, reading and having fun.
In conventional education: Students are encouraged to listen, read, write, memorize, regurgitate and have a dry run.
What also helps an alternative education system, is wrapping it to the context (history & geography) of the students, which makes it even more relevant and easier to grasp. When education becomes an innate part of life, learning is always happening and never goes for a miss.