The Central government's Udan scheme grounds Ladakh
The motto of civil aviation policy of �Connecting the unconnected and serving the un-served� al
By
Rinchen Angmo Chumikchan
LEH, May 16, 2017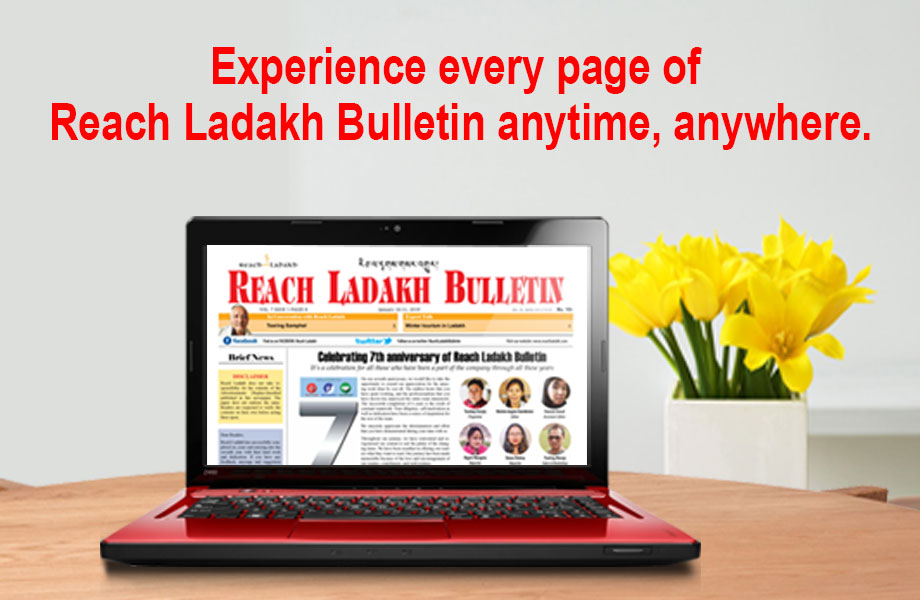 LEH :
With the aim of taking flights to the masses, the Centre recently unveiled the regional connectivity scheme known as UDAN (Ude Desh ka Aam nagrik).The people of Ladakh are quite rightly agitated over non-inclusion of the region in the scheme, and over abnormal airfares these days.
Ladakh should have been the first place to have the Udan facility because of its geographical topography as air travel is the only mode of travel. Ladakh remains cut off from the rest of the world for six months. And yet the government is turning a blind eye to the problems of Ladakh.
At present, Ladakh is disconnected with the rest of the world by road as well as digitally. The pleas of Ladakhi people to the State and Union governments for looking into the "unfair" airfares by different airlines operating on Ladakh air routes have met with indifference.
For the last 4 -5 months, we were struggling for Internet connectivity, and now this problem of high airfares has started pinching us.
Prime Miniser Narendra Modi's 'Sabka Sath, Sabka Vikas' plan seems to have excluded Ladakh, and the 'Ache Din' hopes have turned into 'Bure Din' for Ladakhis. It seems that all the schemes including Udan and Digital India are not meant for Ladakhis.
As everyone knows that flying is not for pleasure or leisure, it is a necessity for the people of Ladakh. Inclement weather and the resultant bad road connectivity further aggravate the situation. As a result, the tourism business in particular and the economy of the region, in general, get a hard hit.
In the last one year, the Modi govt has been making false promises and fooling the people of Ladakh. Be it the UT status demand (which they promised to give us in six months) or Digital India or Udan schemes, Ladakh has been left high and dry.
The airfares on international routes from Delhi are paradoxically far lower than those of the Delhi-Leh route. The airliners have enjoyed impunity over the repeated complaints of Ladakhis against unjustified airfares during the tourist season in Ladakh.
Every year the people of Ladakh have been raising this issue at different levels but, unfortunately, our voices have gone unheard and thereby without any solution.
Maybe, a better way to have a solution to this long-pending issue is to bring all the political parties, the Hill Council, MP and MLAs on a single platform and then project the demand unitedly and forcefully.
You can write your suggestions and solutions related to this issue to us at editor@reachladakh.com . We will publish the solution and alternatives in the next issue.