Need to check the declining trend in Ladakh's agriculture sector
By
Rinchen Angmo Chumikchan
LEH, Apr 05, 2017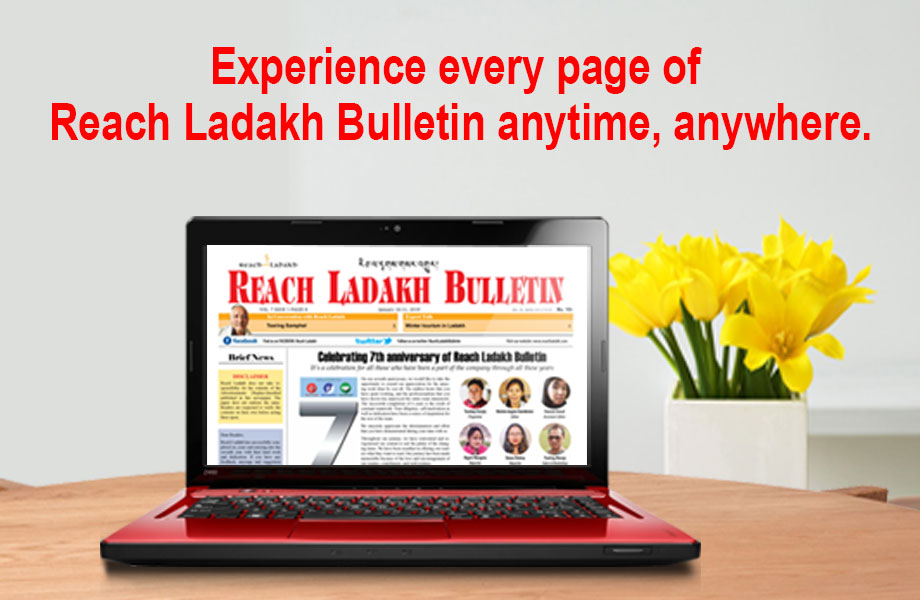 LEH :
The growth in the agriculture sector in Ladakh has varied over the years. The sector has registered very low or negative growth in some years. This is a matter of grave concern.
Earlier, the people of Ladakh grew and consumed their own vegetables and fruits, prepared their own manure, seeds and reared their own animals, prepared their own farms in an integrated and balanced manner.
But in recent times, the agriculture trend has changed. Sadly, it has taken a back seat and the number of farmers in Ladakh has declined as compared to the earlier figures. With the changing times, people are gradually moving towards other professions. More and more cultivable lands have been converted into hotels, guest houses and residential areas, which has reduced the area under cultivation. And, as a result, people have stopped rearing animals, which is a must for agriculture.
However, low-cropping intensity, less productivity and a short agriculture season have resulted in the dependence of its growing population on the import of food grains, vegetables, and other food items.
According to Dr. Stobdan, DIHAR scientist, "our dependency rate is very high and the local production is very less. Our food grains dependency is 72.8 %, vegetable dependency 67% and fruits dependency 85%. Hence, we have to bring all these things from outside Ladakh."
In sharp contrast, we say that 70% of our population is dependent on agriculture. Well, it is a debatable issue whether still 70% of the population is dependent on agriculture or not. If yes, then why are we not able to fulfil our own demands? Why have we such a high dependency rate for our food?
It sounds strange, but it is true. We are able to fulfil only 45% of vegetables and 12.5% of fruit needs of the army. Agriculture has now taken a back seat to the rapid growth of tourism in the region. The traditional agricultural system and crops face severe disruptions.
Nonetheless, there is a huge potential for agriculture development in Ladakh, despite its high altitude and arid climate. Ladakh grows niche crops, both agricultural and horticultural, but due to lack of proper marketing, we fail to export it to other places.
Focusing on vegetable production in winters and using cost-effective technologies, so as to tap the local market in the prolonged winter season can prove to be very beneficial to local farmers. Recent research and data on climate change indicate rapid changes in the climate of Ladakh. A survey conducted by an NGO, GERES-India, indicates that between 1973 and 2008, there was a rising trend in mean temperatures by 1° C in winter and 0.5° C during summer.
No doubt, many experts believed that climate change enables farmers of Ladakh to grow a large variety of horticultural crops which includes fruits, vegetables, medicinal and aromatic plants, etc.
According to Dr. Stobdan, there are at least 28 types of vegetables that are now commonly grown locally by our farmers. Dr. Vikas, SKUAST, says about 55% losses are reported due to pest infestation, and about 35% losses due to weeds.
Motivating and supporting farmers to adopt appropriate technologies so as to increase production and marketing of agricultural products is what we need at this time.
In recent years, the agricultural sector has been diversified to produce commercial and horticultural crops. The demand for these products has also been increasing. But the cultivation of traditional crops has declined as compared to the cash crops.
Therefore, there is an urgent need to take appropriate measures to raise the productivity of the agriculture sector to enhance the income and employment opportunities of those who depend upon these sectors.
To safeguard the food supply for our growing population, farming must become more sustainable in the future.