It's Our Fifth Year Anniversary!
By
Rinchen Angmo Chumikchan
LEH, Feb 02, 2018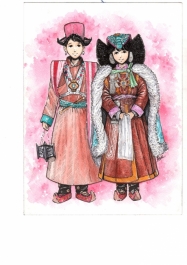 LEH :
On the one hand, it feels like we have been doing this for a lifetime, while on the other, I find myself wondering "Where did the months go?" It's been a year of excitement, highs and lows, long work days and sleepless nights but nothing deterred us from serving our readers.
This year marks the 5th anniversary of Reach Ladakh Bulletin newspaper. To mark the occasion, we have come up with our new edition (Vol IX 2018) of Reach Ladakh travel guidebook 'A guide to trekking & tours in Ladakh' which explores a range of travel destinations including Leh, Zanskar, Nubra, Changthang and Kargil. The guidebook is a travel publication of Ladakh that was launched in the year 1999 by Mr Tundup Dorjey, the proprietor of Reach Ladakh and Overland Escape.
I wish to congratulate everyone involved in the publication of the newspaper─ our contributors, reporters who worked tirelessly to bring you this publication and our proprietor, Mr Tundup who despite many hurdles is able to sustain the newspaper. And, above all, I wish to thank the RLB's loyal audience who have loved and supported this newspaper which was launched in 2013. RLB's independence marked an important milestone in Ladakh's Media. It serves as a platform to discuss issues related to Ladakh. In addition, we have also come up with our Mobile App which can be downloaded from Google Store.
It is with this newfound sense of calm that I wish to serve you as we begin our sixth year. On that note, I am so thrilled to bring you the fifth Year Anniversary Issue!
In this Special Issue, we bring you the top stories and issues related to women that made the headlines in the year 2016-2017. I invite you to feast your eyes on our anniversary cover story to encourage women in every field.
From the very bottom of my heart, I thank you for being a dedicated reader. This fifth year would not have been possible without your love and support. I'm truly excited about the future of Reach Ladakh Bulletin, and I believe the best is yet to come. We will continue to serve our audience through impartial and independent reporting.