Focus on neglected sports is long overdue in Leh
By
Rinchen Angmo Chumikchan
LEH, Jun 14, 2017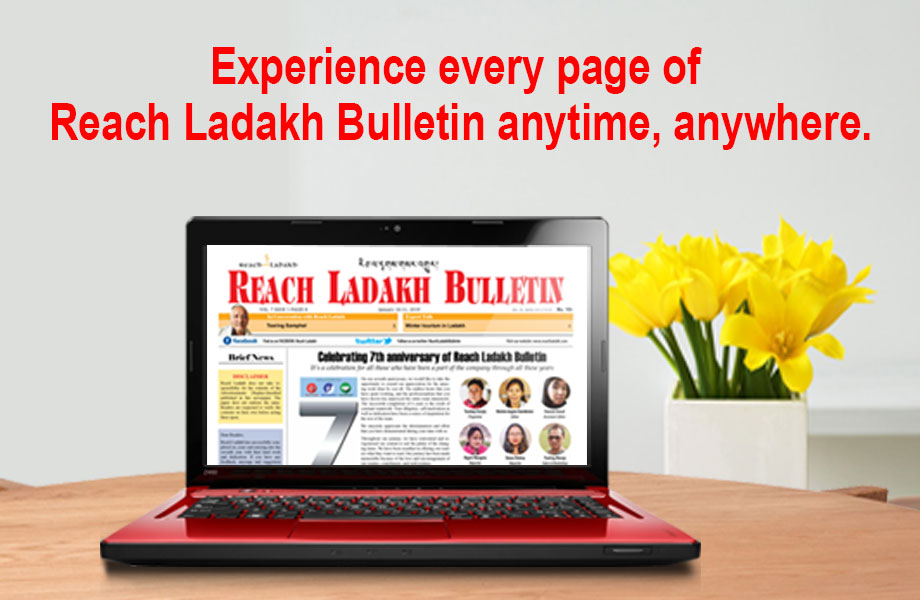 LEH :
Ladakh has produced a lot of sportspersons in various areas like ice hockey, archery, wushu and taekwondo. There is an enormous talent available in Ladakh. The recent medals won by our players in ice hockey, wushu and taekwondo are examples that prove that we are not lagging behind anyone in sports.
These exciting developments have kept the public hopeful that the region's sportspersons are capable of achieving excellence. But hopes alone are not enough to improve Ladakh's competitiveness in sports. It is all about providing them proper training and guidance.
Many of the region's most promising sportspersons are in a deplorable situation as they lack sponsors to provide them with the necessary financial assistance to continue training and to excel. We are lagging behind in providing even the basic facilities like the ground, leave alone other facilities like providing coach, equipment and nutrition etc.
Perhaps, the administration has miserably failed in providing support to our sportspersons. Such failures have resulted in a dilemma among the players and they pose the question: Are there any scope in the field of sports? And, they wonder whether to pursue it as a career or not.
However, big projects like the 18-hole golf course over an area of 190 acres at Shey, worth Rs 12 crore, which was expected to be completed by October 2013, is still incomplete. Another big, delayed and incomplete project is the ice hockey rink. And the story doesn't end here; without completing the previous two projects, another big project of the multipurpose indoor stadium near Spituk has been started. Perhaps, one of the most important things to consider is, instead of taking up so many projects at a time, we must focus on one and prioritise its completion. And, whichever govt. has initiated a project, the next govt. should continue to complete the project as soon as possible, burying their political differences. Ultimately, it's for the benefit of the people of Ladakh.
The challenges we talk about are serious and real - from missing facilities, undertrained players to lack of funds. Whatever the challenges, we have to look at the brighter side and encourage those who brought laurels to Ladakh at national and international levels, representing India.
And, lastly, government officials should look into ways to accelerate a flourishing sports industry. What's the government waiting for? We can't afford to ignore our sportspersons anymore.