Women get training in skill development in Leh under project Lakrtsal
By
Kunzang Chosdol
LEH, May 16, 2017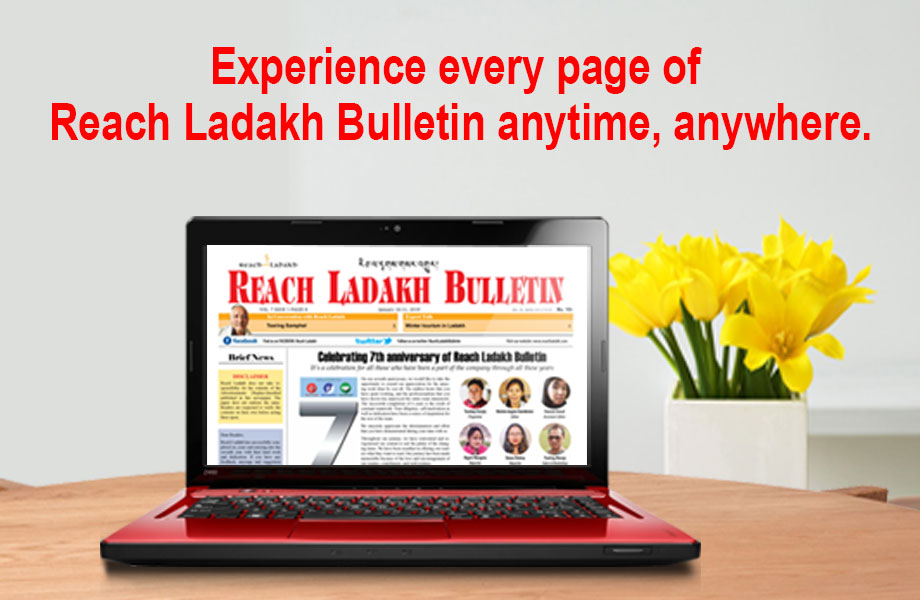 LEH :
With an aim to improve the handicraft skill of women, three days training for the local women of Changthang and Phyang was organised by JKEDI under the initiative of DC, Leh on May 9 at EJM College, Leh.
During the three days training, SBI trained the women about the financial implication and accounts and also aware them about the cooperative society.
Thupstan Chewang, MP, Leh said, "In the past Ladakh was totally cut off from rest of the world but still we used to be self-sustainable, every need was met up by ourselves and we used to work with cooperative society. So, the skill was always there but with the change in time, people look for easy availability of things which made them give up their traditional practices. We should strive to work on developing these skills."
"Numbers of students get graduated but job opportunities are limited, the youth should develop various other skills in order to become self-sustainable and also opening up more job opportunities for others", he added.
Dr. Sonam Dawa applauded the initiative of DC for holding such training and keeping interest in improving their skills. He said, "Handicraft is one of our old age traditions and the women should develop this skill along with modern blend, properly finished with pure resources of Ladakh. Although, the women of Ladakh have skills in handicraft, but we should focus more on integrating these traditional skills with the blend of modern technology and design."
CEC informed that the Govt. of India has allocated huge fund for skill development and there won't be any problem of the fund. He assured for further assistance and support to develop the skill.
"Our resources are pure and not found in any part of the world, tourist look for the local product more so there is a huge scope in it. Women should work in a cooperative society which will be more beneficial in terms of everything", he added.
Dorjay Angchuk, JKEDI, said, "The main aim of the training is to deliver basic business skills among the women. A simulation module is going on in which we are going to educate them about the basic business cycle, value addition, risk management and credit selling. The women will be trained to it keep going the self-sustainable cooperative."