Weekend theater begins for art lovers in Leh
Hill Council announces ₹ 1 lakh for Ladakh Theatre Organisation
By
Rinchen Angmo Chumikchan
Leh, Jun 14, 2016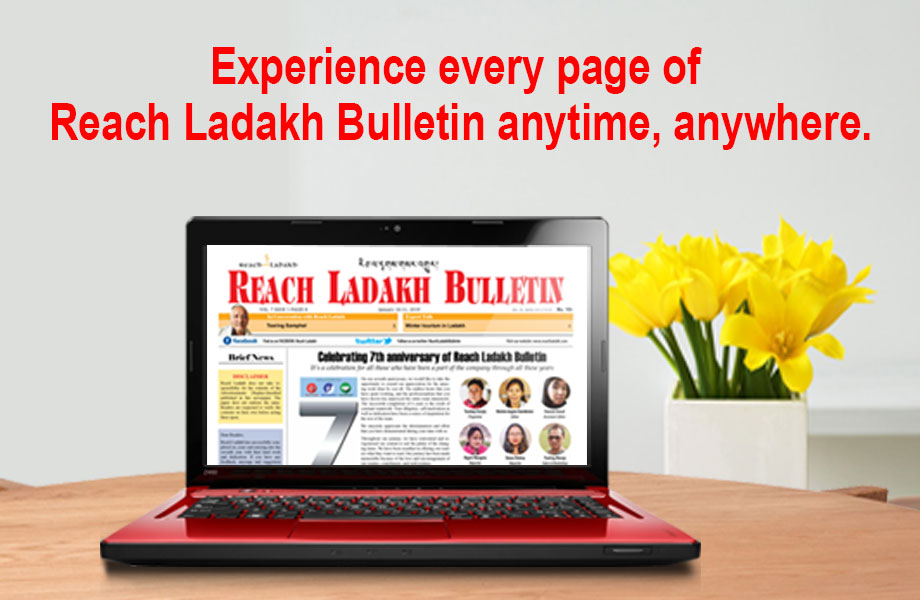 Leh :
The weekend theatre kick-started in the city with one show every Saturday produced by city-based theatre group Ladakh Theatre Organisation.
On June 5, Ladakh Theater organisation hosted a show of their play 'Nangsa Otbum' at Lotsava Auditorium. With this group, a total 28 artist including backstage artists in city are ready with their plays which started from June 11.The premier was shown on June 4. 
Dr Sonam Dawa, Chief Executive Councillor and Deputy Commissioner Prasanna Ramaswamy G inaugurated the weekend theater.
The story 'Nangsa Otbum' is a Jatakatha adapted in the traditional style of Ladakhi performing art. The theme of play teaches us to have compassion and tolerance in life, said its Director Mipham Otsal.  
He further added that theatre develops ten different science of art (Rignas-Chu). They are planning to provide workshop to all the youngsters to preserve it. 
Informing about the present situation of Theatre in Ladakh he said that they are struggling since many years and are compelled to organize the play with entry ticket to sustain the artists. 
Appreciating the artists for exhibiting excellent play Dr Sonam Dawa announced ₹ 1 lakh from Hill Council Fund to promote the theatre and assured to help in the future also. 
Deputy Commissioner Prassanna Ramaswamy G said, "You all proved that emotions can be depicted or share across language barriers. The dialogues came naturally to all the artists and it really made an impact." 
Later, the sponsors were felicitated with Khataks on the occasion.