Two days Awareness Programme on Adolescence Education held at Leh
By
Hajira Bano Balkhang
Leh, Sep 03, 2014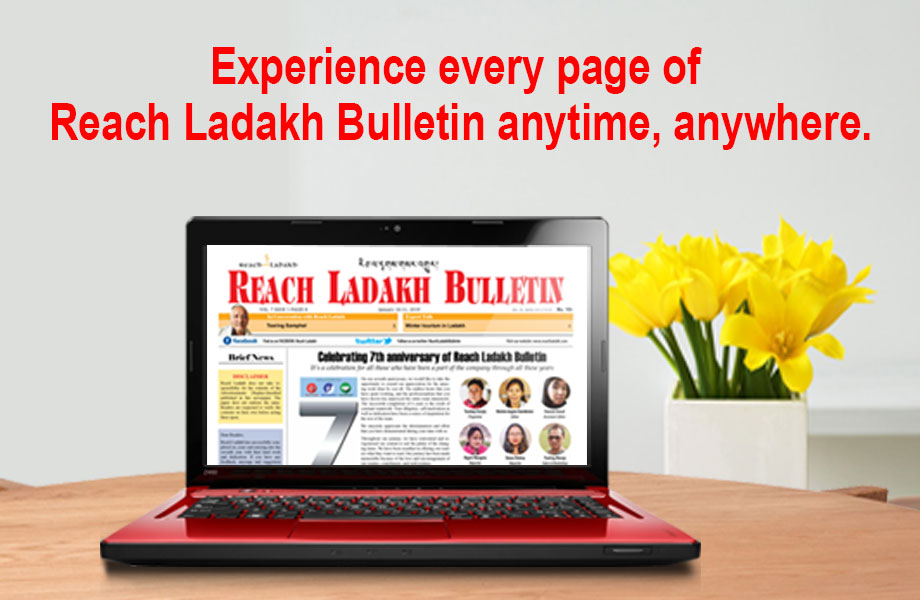 Leh :
Two days Awareness Programme on Adolescence Education in Ladakh was organised by J&K State Board of school Education in collaboration with NCERT New Delhi in Conference Hall, Leh on 2 September. The event was presided over by Executive Councillor CA&PD, Mohd Shafi Lassu.

Other dignitaries present were Prof. Saroj Yadav, Country coordinator Population Education Programme, NCERT New Delhi; Kaneez Fatima, Director Academics J&K State Board of School Education; Aliya Qayoom, Academic Officer Incharge, Adolescence Education Programme JK BOSE; Konchok Angmo, Principal DIET; Nazir Ahmad Wani, CEO Bandipora Srinagar; Dr. Muzaffar Ahmad Khan, Director Drug, De-Addiction and Rehabilitation Centre, Police Control Room Kashmir and CEO, Leh Tsewang Phuntsog.

Adolescence is the time period in human growth and development that occurs after childhood and before adulthood, from ages 10 to 19, however the duration and defining characteristic of this period may vary across time, cultures and socio-economic situations. During this time the child might have more interest in opposite sex, conflict with parents, feel sadness and depression leading to alcohol use, unsafe sex etc.

Presenting the welcome speech, Kaneez Fatima briefed about the challenges and changes during the Adolescent age. "By timely and effective guidance many problems related to adolescence age can be resolved and in this teachers and parents can play a great positive role. The responsibility also lies with the mothers to communicate with their children and understand what problems the child has been facing. The behavioral problem among Ladakhi children is not much as compared to other parts of the country because Ladakh has always been very peaceful but with modernization and changing time, stress among the young children is rising". She further asked for suggestions from all the participants regarding promotion of Adolescence education and overcome the challenges.

Mohd Shafi Lassu also talked about how the child during this age gets stuck between the right and wrong and finds it difficult to choose the correct path. He appealed all the NGO's to work in this field by holding workshops and awareness camps specially meant for adolescent and to aware them about HIV/AIDS.

Prof Saroj Yadav during her interaction with the audience highlighted about how during this particular period of time young generation are magnetized towards smoking, drinking and drug abuse. This period begins during puberty to reproductive maturity or sometimes also viewed as a transitional period between childhood and adulthood, though its physical, psychological and cultural expressions may begin earlier and end later.

"Education, negotiation and empathy are the three important skills that can help the children handle situations during adolescence period. The parents and teachers need to aware the children about the difficulties and changes that the child will face during this period and how to overcome them with life skills and helping the child with decision making". She appealed the parents to talk with their children about his/her concern and pay attention to changes in her behaviour and listen to what the child thinks.

She also talked about how adolescents during this age face pressures to use alcohol, cigarettes, drugs and also infection from sexually transmitted infection. The alarming increasing cases of HIV/AIDS in India among the children of age group 15 to 24 and 53% of the adolescent are suffering from anemia. These days the children are having stress related to school, job, family as well as environment.

The resource persons Nazir Ahmad Wani and Dr. Muzaffar Ahmad Khan through power point presentation also highlighted various issues related to adolescence health and ways to protect them.

CDPO Padma Angmo, Principals of Higher Secondary Schools, Zonal Education Officers, Councillors, Sarpanch and representatives from Women Alliance Leh and Nun Association were also present at the occasion.