Training for implementation of 'JKPaySys' application held in Leh
By
Reach Ladakh Correspondent
Leh, Jun 12, 2019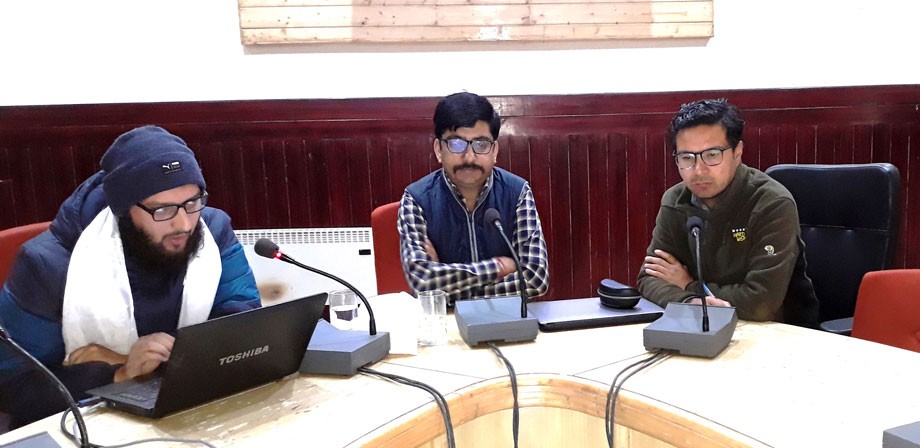 Leh :
A daylong training to implement online billing application including 'JK Paysys', BEAMS and CCIPS for all the Cashiers and dealing assistants of various departments of Leh district was held on June 12 at DC Conference hall.
Experts from National Informatics Centre J&K State Rajesh Kumar Scientist 'E' and Sayed Arshid Assistant Programmer informed about all the feature of online billing system of 'JK Paysys', BEAMS and CCIPS.
Jigmet Namgial, CCF, Hill Council, Leh also updated concerned employees about the implementation of online payment system in Leh district like other districts of the state. He urged upon the employees to take the training seriously and clear their doubts.