Traffic regulation drive kick-starts for smooth flow in Leh town
Co-operation of every individual is needed for successful implementation: Dr Dawa
By
Stanzin Dasal
LEH, Apr 13, 2016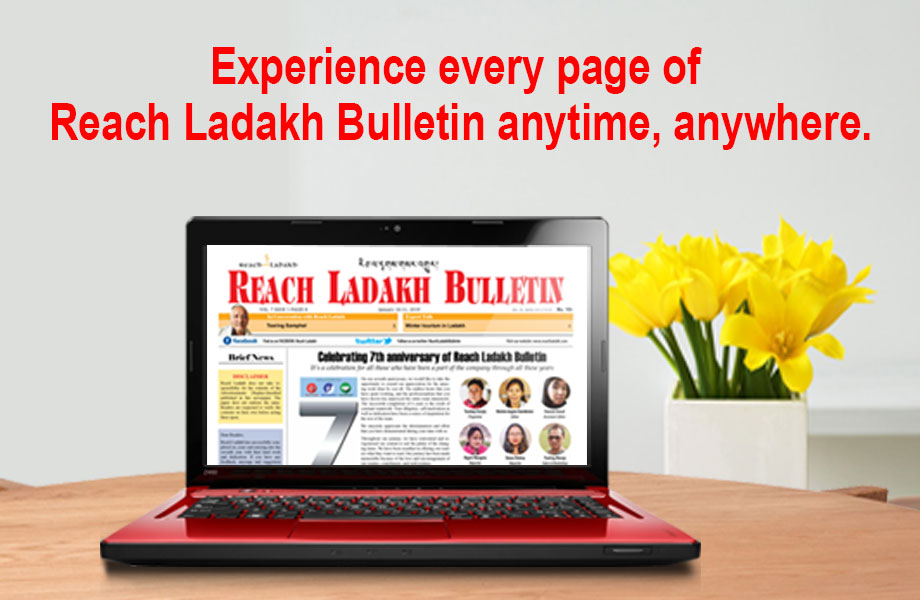 LEH :
To make better traffic management in and around Leh town, District Police Leh organized Traffic Regulation drive at Public Park, Balkhang chowk, Leh on April 11. The drive was supported by Municipal Committee Leh, all religious and transports Unions Leh.
Traffic Rule Regulation and Guidelines leaflets were distributed to the public and drivers to spread awareness about the issue.
Chief Executive Councillor Dr. Sonam Dawa Lonpo, inaugurated along with Deputy Commissioner Prasanna Ramaswamy G, EC Agriculture, Tsering Angdus, Tsering Sangdup, EC, Tourism, religious heads and all the other stakeholders.
Stating traffic regulation as a concern of all the stakeholders and the general public, CEC asked everyone to cooperate in traffic regulation and parking.
Talking about the problem of parking space, CEC said definitely public will face certain issues and problem in the beginning but it won't be a problem for long. We are also stressing on the public transport to be revived and simultaneously people who live nearby, working in the same department can pool in the car which will reduce traffic, save fuel and environment.
Speaking on the need of better Traffic Management in Leh town especially during the peak season, Tsering Gyalpo, SSP Leh said that this drive was conducted to implement all the decision taken in the general meeting regarding the traffic management in Leh town and surrounding area on 11th, March 2016.
With a vision and an objective to make smooth traffic in Leh town, he urged everyone to co-operate the administration and police in managing the traffic.
He further added that for the first week, the general public will be educated and aware of the new traffic rules and regulation; thereafter strict action will be taken against the violators of the law.
Prasanna Ramaswamy G also spoke on the occasion. CEC LAHDC Leh accompanied by all the dignitaries, participants, and Police officers/ official took around to Leh town and cleared traffic from wrong parking and unspecified parking area and educated drivers/ general commuters regarding Traffic Regulation in Leh town.