Tour Operators celebrates its first annual convention in Leh
By
Kunzang Chorol
Leh, Oct 27, 2016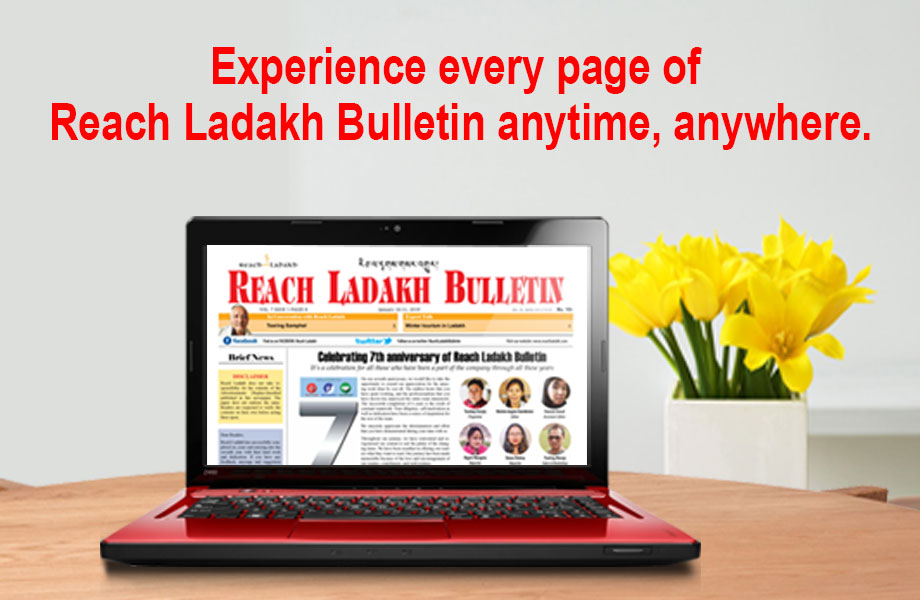 Leh :
To celebrate the growing tourism industry in Ladakh, All Ladakh Tour Operator Association (ALTOA) celebrates its first ever annual Convention on October 8 at Hotel Grand Dragon Leh.
Chief Guest of the occasion MP, Thupstan Chhewang said that since tourism is the backbone of Ladakh we need to prepare and solve the drawback and challenges for making it a sustainable industry. Since Ladakh remains cutoff for five to six months there is a need for good alternatives.
Talking about the air service development, he assured and said that through civil aviation policy, "I will take initiative in making it regional connectivity of air services. There will be a time when the air fare will be lower than railways fare."
In the coming three years, the Nimmo-Padum-Darcha road will be completed and it will become all season road for Ladakh, hundreds of new areas are going to be open for tourist. The Centre Govt. has researched that there are 200 of airstrip during the Second World War but most of them are defunct today, now the Govt. is going to make the 80 airports functional at the first phase. Nubra, Kargil can be included in this regional connectivity scheme, he added.
Rinchen Namgyal, President ALTOA said that the first convention is organized to celebrate the growing tourism in Ladakh. ALTOA was founded in 2004 under the leadership of Late Tsering Spalbar, since its inception they are focused on promoting quality and responsible tourism in Ladakh and to make it sustainable for future generation and ecology at large.
Talking about the management of the growing tourism influx, CEC, Dr. Sonam Dawa said that the tourism industry has grown manyfold and it is almost very difficult to handle it but the tour operators are beautifully handling it.
Tourism started in Ladakh initially with only 17 tourists and today it has reached to 2 Lakh and above.
Keeping the fragile ecosystem and limited resources in mind, he further added that a unique system and plans are needed to make this fast growing industry sustainable.  He asked for the suggestion plans and regulation from the tour operator as they are directly linked with the tourism and knew more about the problems and challenges.
Rigzin Jora, MLA Leh said tourism is directly or indirectly benefited by all section of society. It has created a big pride on the identity and creates a culture renaissance in Ladakh. There are enormous potential in Ladakh but to utilize it intelligently, it is very important to sustain it for the long term. 
Memento was distributed among the member who worked best in this field, the tour operators, and workers.
PT Kunzang, LBA - Vice President and Nurbu Spurkha, also spoke on the occasion.