Together for the Kalachakra:The Students' Chapter
By
Rigzen Angmo / Intern
Leh, Jun 27, 2014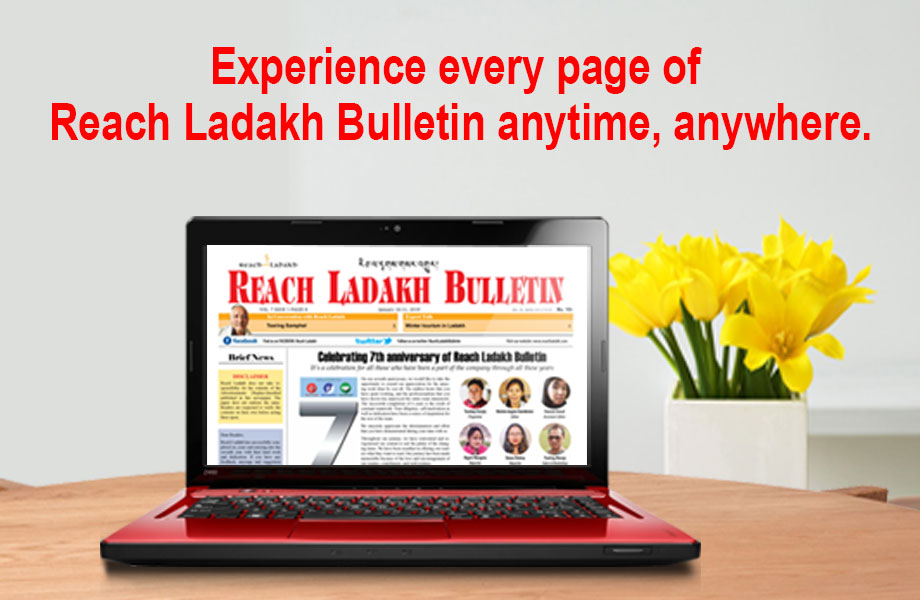 Leh :
As the dates for Kalachakra draws nearer, all the different organizations involved in the arrangements are working meticulously. From the organizing committee LBA (Ladakh Buddhist Association) and LGA (All Ladakh Gonpa Association) to the students operating Registration Centres, preparations are on full swing.
This year as Ladakh gears up to host the Kalachakra, yet again after 37 long years, all sections of the society are working together for a smooth conduct of the sermon. The involved organizations are working tirelessly day in and day out. The common people too have also joined hands for the noble cause. Many families have opened their houses for free home stay and plans for car-pooling, during the sermon, to reduce traffic is also being considered.

As we look at the contributions by various sections of the society, the contribution of Ladakh's "Student Force" cannot be overlooked. Since the start of the month of June, students studying outside Ladakh in the states of Delhi, Jammu and Chandigarh have been managing the work of "Registration" of the pilgrims. The work has been assigned by the Organizing Committee under the umbrella of four major Students Union outside Ladakh, namely- Ladakh Students Welfare Society Delhi (LSWSD), All Ladakh Students Association of Jammu (ALSAJ), Ladakh Students Association (LSA) Chandigarh and All Ladakh Students Union of Dehradun (ALSUD).

The registration centre of Cho- Khang is under the management of Students Union of Delhi. The other one at LamoKhang is managed by the Students Union of Jammu and The Students Union of Chandigarh and Dehradun together, are managing the Registration Centre at the old bus stand. Other than that "Information Desks" at various places are also operating under the student banner.
 
While talking to the media, Rigzin Spalgon Kanji, President LSWSD told, "The student force has indeed come up with a positive zest for the Kalachakra. Besides the Registration work, all the Student Unions have collectively undertaken other responsibilities as well. These are –management of Information Desk, Women Help Desk and the Discipline committee."

Elaborating on the Women Help Desk and Information Desk he said, "The "Women Help Desk" is a new initiative. We are hoping that through this initiative we will able to assist the problems faced by women, be it a medical problem or cases of eve-teasing. We have a team of students (girls) working for this along with the police (women constables). Also we have tried to render our best resources at the Information Desks. Students who proficiently speak different languages are assigned at the Information Desks so that we can provide complete help to people from all parts of the world."

The Registration Committee is chaired by Tsering Samphel, Youth Wing Executive. The coordinators include Rigzin Spalgon Kanji, President LSWSD; Jigmet Angchuk, President LSA Chandigarh; Stanzin Dolma, President ALSUD and Gurmet, Executive ALSAJ.