Tiny tots celebrate school 'Twinkles day'
By
Rigzen Angmo
Leh, Jun 11, 2014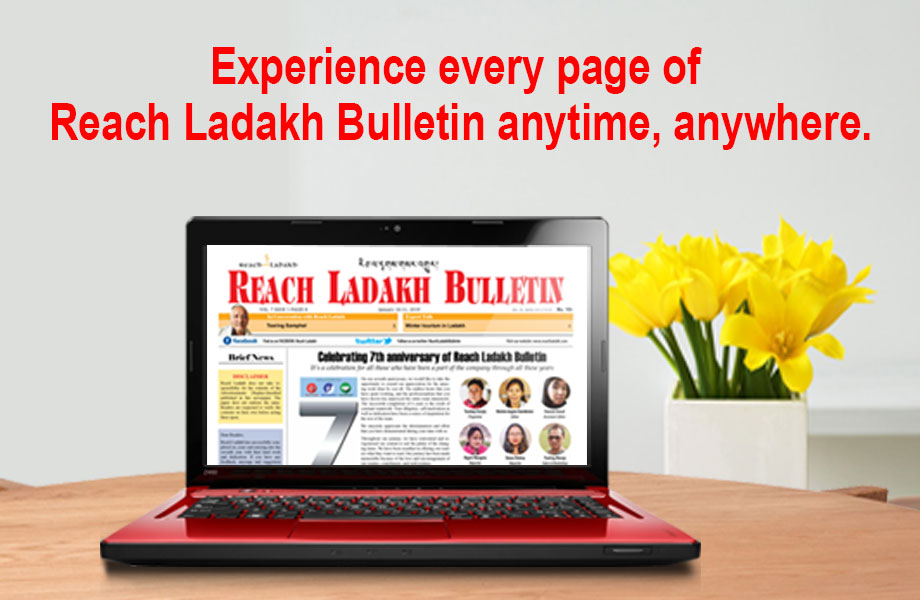 Leh :
It was a memorable event for the tiny-tots of the Mahabodhi Residential School Kindergarten Wing as they have participated in the twinkles day celebrations on 10 June at the Mahabodhi Devachan Cultural Hall.
The chief guest on the occasion was the founder of Mahabodhi organization Venerable Sanghasena and the guests of honours included Ursulla Gottinger from Germany and the Kim Sisters form Malaysia. The esteemed guests included other dignitaries from different parts of the world.

The programme started with the ceremony of lighting the lamp by Venerable Sanghasena. This was followed by reading of the motto and recital of prayer by the nuns paying homage to the triple gems. The sponsors were then presented ceremonial 'khataks' by the students as a welcome gesture.
 
Principal, Tsewang Dolma presented the annual report of the school and announced the 100% results achieved by the school in the latest 10th CBSE boards.

Briefing about the aim of programme she said, "We organize the Annual Day every year as one of our main functions and the entire school performs in it but we have always noticed that tiny tots are always zestful and full of energy to perform on the stage by themselves. Hence we felt that it was necessary to nurture this talent and this twinkle within them. For this reason we have been celebrating 'The Twinkle's Day' since last year. The parents loved it and so did all our guests and today we are again here celebrating this day."

Students participate in colourful cultural programmes and won accolades for their scintillating dance performances on the stage. Be it the recital of "I am a little tea-pot" by cute looking kids or the funny and beautiful Nepali dance by the small girls smiling resplendently, the tiny tots knew how to keep the audience spellbound.
 
Other than the kindergarten performances, a group of the outgoing 10th class students also performed a song which was dedicated to their respected teacher Venerable Sanghasena. Another magnetic performance was the karate demonstration by the students. Some of the students were Yellow belt holders and at the end of the demonstration they were presented with the certificate and the belts by Venerable Sanghasena.

The programme concluded with a happy audience smiling widely and with yet another Twinkle's day concluded successfully, the Principal extended her thanks to all the people present for making it a successful event.