Times of Ladakh inaugurates its new office
By
Stanzin Dasal
LEH, Dec 05, 2016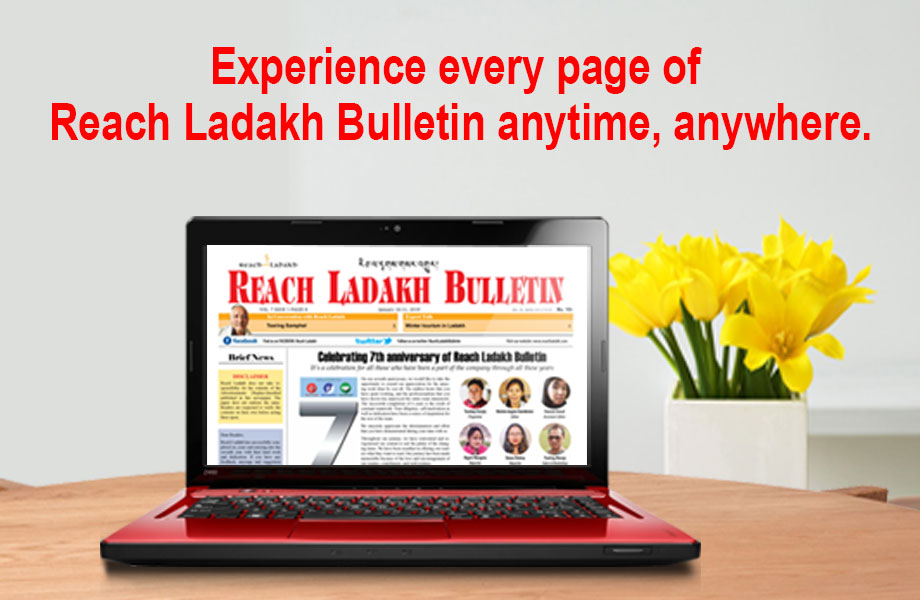 LEH :
The weekly bilingual newspaper, Times of Ladakh inaugurated and opened its new office on 18 November at Moti Market, Leh. The office was blessed and inaugurated by His Eminence Thuksey Rinpoche.
Congratulating the editor of the newspaper Morup Stanzin, His Eminence Thuksey Rinpoche expressed the importance of the role of media in the society. He also stressed on writing facts and promoting Ladakh as a whole in a good way.
Editor,Times of Ladakh Murup Stanzin said, "Times of Ladakh is initiated with a vision to contribute some changes in the society like the other media organizations of Leh. We are also focused on promoting and making the Bhoti language strong."
He also asserted that lots of patience and hard work is needed in this profession and also stressed on more and more youths to join this field.
Young Drukpa Association members, Members of the Press Club Leh and many other were present.
His Eminence Thuksey Rinpoche congratulated and wished media fraternity of Leh for future endeavor.
Times of Ladakh launched its first edition on 22 February 2016 on the eve of His Holiness Gyalwang Drukpa Rinpoche Birthday Celebration at Shey Naro Photang. The paper was published full-fledged on every Friday from 27 June 2016.