The three day workshop 'Global to Local' concluded at LEDeG
By
Hajira Bano Balkhang
Leh, Aug 09, 2014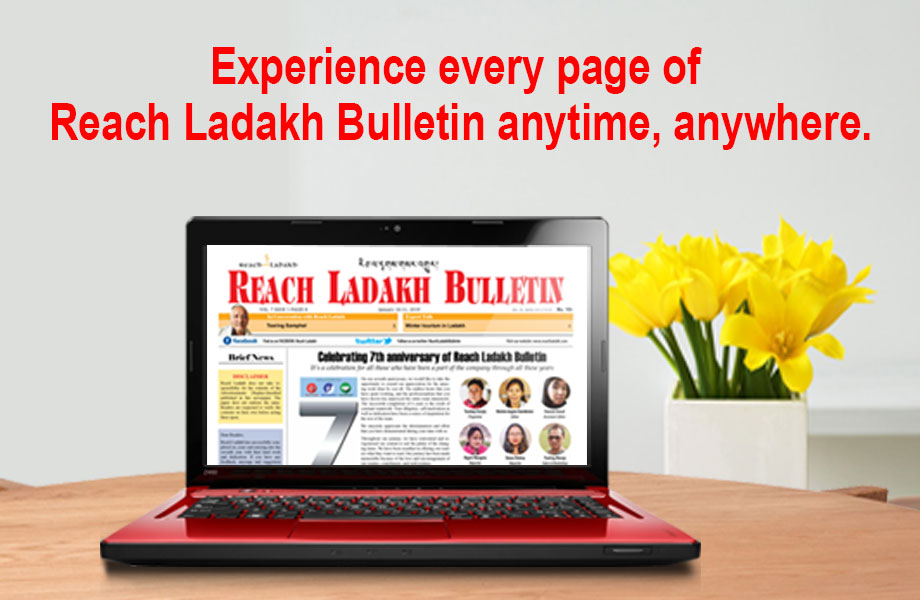 Leh :
A three day Education-for-action workshop series was held at LEDeG on the topic 'Global to Local' from 05 to 07 August, 2014 at LEDeG hosted by Local Futures/ ISEC (International Society for Ecology and Culture) and Shikahantar- an organization based in Udaipur, Rajasthan for understanding environment and development challenges in Leh. The workshop was attended by Foreign tourist, Local Tourists and representatives from SECMOL; Ladakh Ecological Development Group; Ladakh Environmental and Health Organisation; Ladakh Arts and Media Organisation; Reach Ladakh and State Times. The workshop was based on the challenges that Ladakhis have been facing since last few years in terms of development and their impact on the environment.

During an interaction session the participants were asked to discuss about latest environmental issues and suggest possible measures in improving it. In the afternoon session, there was a panel discussion with Tashi Thokmat Director LEHO; Lobzang Tsultim, Director LEDeG; Sonam Angchuk HCHF; Tsewang Rigzin, Councillor Nubra; Advocate Otsal Wangdus, Socially Engaged Buddhist of Ladakh. During the panels the guests raised issues about environment, culture, heritage and educational system.
On the second day of the workshop Alex Jensen, ISEC in his presentation highlighted about the dynamics and consequences of Globalization. He defined Globalization that Economic globalization is often discussed in the media as if it is a natural or inevitable process; however, globalization is actually the product of both government policies and the profit-seeking of corporations. The deregulation of trade and finance in order to enable and encourage businesses and banks to operate globally and pit countries against one another in a competitive 'race to the bottom'; The emergence of a single world market dominated by transnational companies.

The three days workshop included group discussion, group activities, guest's speech and film screening etc.