Thakchen Sojong Tsogspa organises two-day prayer during Saka Dawa
By
Rigzin Wangmo
Leh, Jun 10, 2019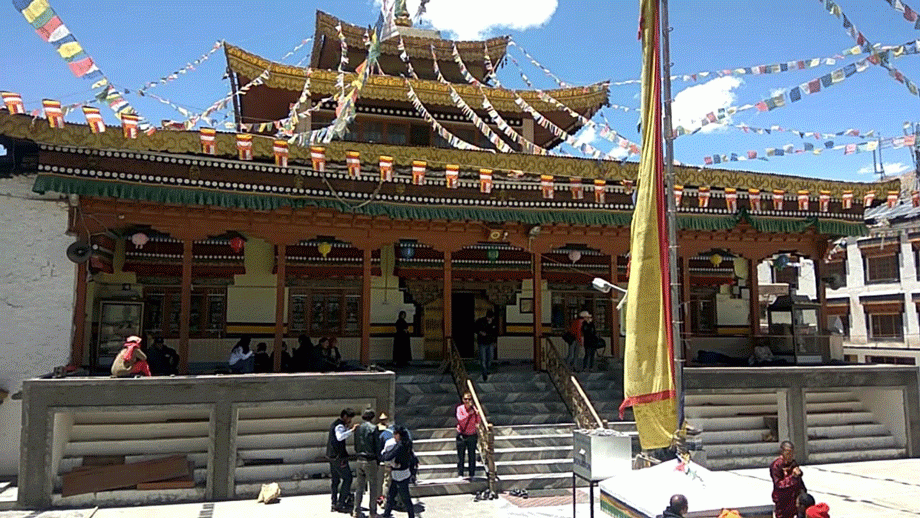 Leh :
A two-day fasting practice (Nyungnes) was observed during the holy month of Saka Dawa from June 8 to 10 under the guidance of Venerable Tsultrim Stobdan Rinpoche at Chowkhang Vihara. 
The two-day prayer practice was organised by Thakchen Sojong Tsogspa Leh.
Nawang Yarphail, President, Thakchen Sojong Tsogspa Leh said, "We have been organising this fasting practice for the 13th time. During the two-day intensive fasting practice, the devotees refrain from eating, drinking and also not supposed to speak a word except the mantra recitation or prayer".
Thakchen Sojong Tsogspa also organises prayers for world peace, to prevent the untimely death of youngsters and timely rain and snowfall for the cultivation, he added.
Saka Dawa in the 4th month of the Tibetan lunar calendar is one of the most significant months for the Buddhist. The full moon day of the auspicious month commemorates Lord Buddha's birth, enlightenment, and parinirvana (death). 
Devotees were seen chanting prayers and lighting butter lamps.  It is said that the karmic results of everything we do on Saka Dawa are multiplied by one hundred million.