Talk held on Adolescent Health Education, Leadership Empowerment
By
Reach Ladakh Correspondent
Leh, Aug 28, 2015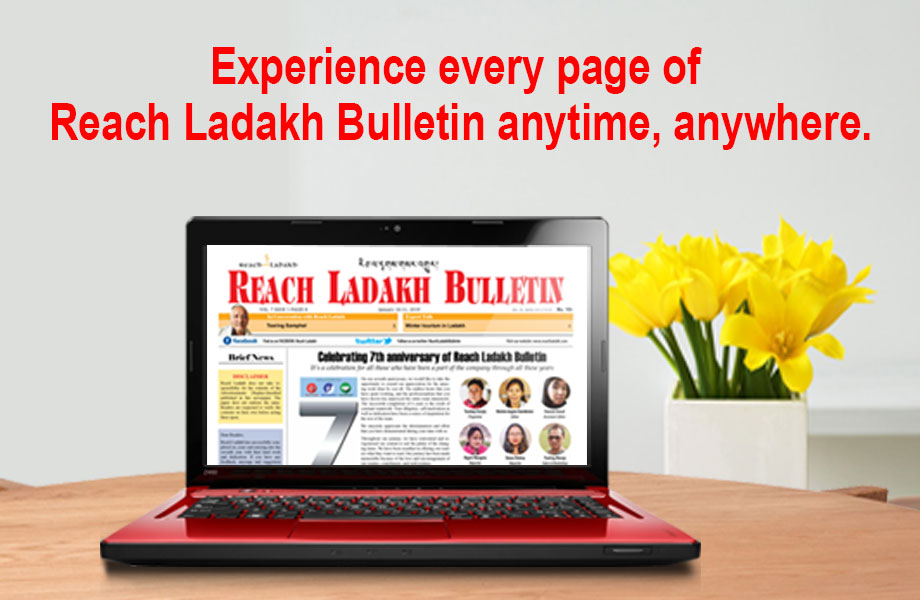 Leh :
A talk on building confidence among Ladakhi Girls through Adolescent Health Education and Leadership Empowerment was held in Stok Siddhartha School on 14th August.
The speakers were Siddhartha High School graduates Stanzin Angmo, Stok and Tsewang Chuskit, Mudh, Changthang who returned to their school after completing their 11th-grade studies on scholarship in the United States.
Their purpose was to help girls in their community and spread a positive message to aim high, set goals, and take care of their personal health during adolescence.
They realized through their studies they will be able to bring what they learned back home & share with their Ladakhi woman.
Both the speakers talk about pubescent hormonal changes, Common behavioral and psychological effects of adolescent changes, How menstruation works and how to care for oneself from the onset, Irregularities in menstruation and when to seek a doctor, demystification of pregnancy , the risks and hazards of as a girl matures and relationships become more important, the importance of precancerous screening for cervical lesions to avoid serious problems later on, how mothers can support their daughters during adolescence and the critical importance for good communication between mother and daughter to help young women make good choices about decisions that can dramatically change their lives.
In their first presentation of a planned tour, including Government Schools in the Chang Tang area, Chuskit and Angmo spoke to a full house of Siddhartha School girls ages 12 and over and their mothers.
Tenzin Dhasey, English teacher said, "Chuskit and Angmo are setting a good leadership example for their classmates back at Siddhartha by 'paying it forward,' that is, bringing the benefits from a year of study abroad back to the girls in Ladakh."
"We feel that since we've had the golden opportunity and chance to study in the US, we should help girls in schools in Ladakh who don't have this privilege. Our main goals for our project are to build confidence in society, offer hope for girls with their future studies, and provide them with adolescent health education so essential to promoting their confidence and good self-care," said the speakers.
Earlier this year, Chuskit and Angmo studied girls' health education during a program at Smith College Summer Science Program in Northampton, MA (USA) and leadership training ANNcpower Women Leadership Program in Washington DC.