Taiwanese donated Echocardiogram machine worth Rs. 56, 57,500 to SNM, Hospital
By
Rinchen Angmo Chumikchan
Leh, Aug 11, 2014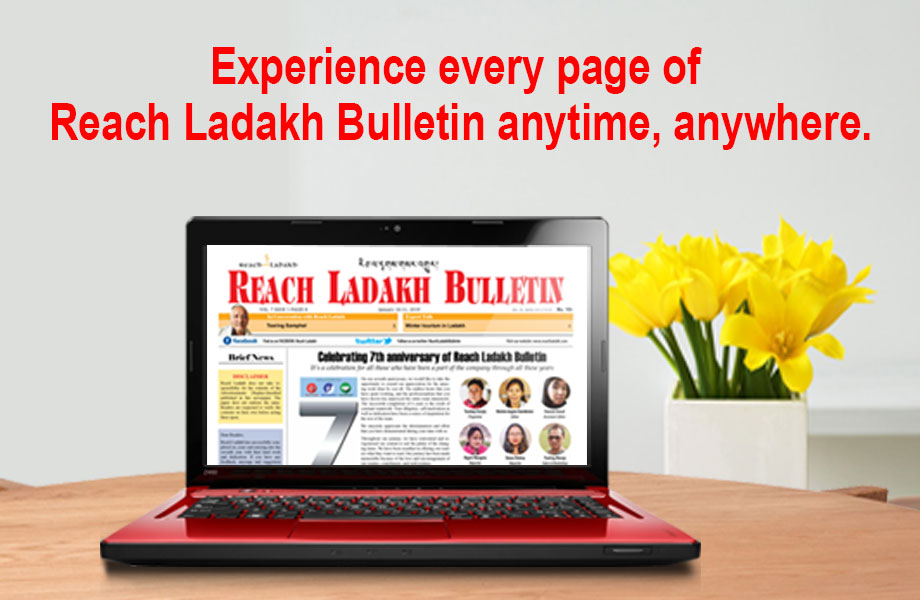 Leh :
His Eminence Galden Thi Rinpoche inaugurated an Echocardiogram Machine on August 31 at SNM, Hospital, Leh which was donated by Taiwanese nationals through Rizong Culture Welfare Society Tsogspa which is headed by Galden Thi Rinpoche. The Taiwanese donors were presented with Khataks.
The Echocardiogram machine which was donated to the hospital cost Rs. 56, 57,500. An echocardiogram is a test in which ultrasound is used to examine the heart.
Senior Physician Dr. Tashi Thinles welcoming all the guest said, "Four years ago most of the machines of SNM Hospital were damaged in the flash flood of 2010 and the old echo machine was one of that which was repaired and used till last year when it stopped working being too old and outdated. And further repair could not be done as services and spares are not available. We have planned to get it and tender was already passed for this. But fortunately this donation has come at a very timely moment for us, as we wanted to expand the scope of our health screenings for the community."

His Holiness Galden Thi Rinpoche congratulated all the doctors and staff and said, "Recently few of the Taiwanese visit the hospital for treatment and they were saddened to see that the Echo machine was not there and decided to donate the machine to the Hospital. They have donated the machine from their personal funds", he informed.

Medical Superintendent, Yangchan Dolma said, "It's an honour for all of us today as Galden Thi Rinpoche is present here and inaugurated the machine. It will encourage all the workers of the Hospitals to continue our services.  Being a govt. hospital we cannot afford such expensive cardio machines as per govt norms. Having this machine in the hospital unit will be beneficial for more people in the community and will do more good." 

Today the OPD section is complete and we are blessed by the Galden Thi Rinpoche, she added.