Swami Ramdev holds a yoga shivir, took back the statement said against Ladakh
By
stanzin Desal
Leh, Aug 28, 2015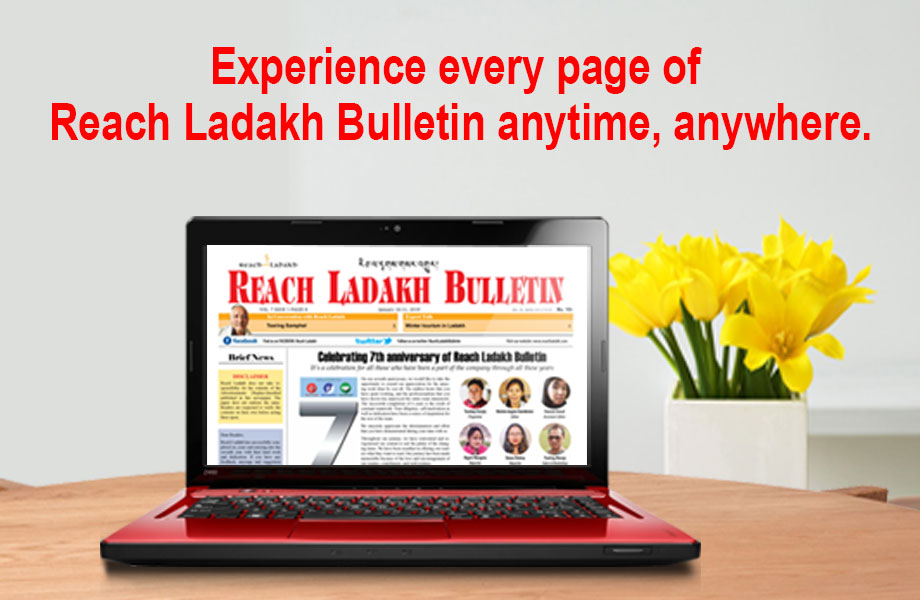 Leh :
World renowned yoga master, Baba Ramdev holds three day special Yoga shivir at Shanti stupa in Leh on 23rd August. Acharya Bal Krishna was also present during the session. The yoga session is a part of the 4th International festival of Buddhist Heritage of Ladakh (IFBHL), organized by the Mahabodhi International Meditation Centre (MIMC).
The yoga session was attended by school children's, army personnel, people of different age group and profession. The yoga master teaches different yoga postures and the benefits of practicing in daily life. He teaches the kapalbhati pranayama (breathing exercise) for the complete fitness of the body. Surya Namaskar (Sun Salutation), Anulom Vilom, (alternate nostril breathing), laughing therapy and other asana.
Baba Ramdev briefed about the immense benefits yoga offers in uniting the body, mind and breath. Practicing yoga daily helps in weight loss, strong and flexible body, glowing beautiful skin, peaceful mind, good health, cure from different diseases like, blood pressure, cancer, diabetes, heart problem and many more.
He claims about the availability of many medicinal and natural herbs in Ladakh which will generate income to the people of Ladakh and medicine to the rest of the country, regarding this he had a discussion with DRDO.
Talking about the natural beauty of Ladakh, he said, "Ladakh is a heaven on Earth" and took back the statement, "If you don't do good deeds you will be born in Ladakh". He said," I heard that people of Ladakh live in minus 30 degrees and live a hard life, talking in that contrast I gave the statement." He clarifies that he never meant to hurt the sentiment of Ladakhi people.