Students displays innovative models in 10th Science Exhibition
By
Kunzang Chorol
LEH, Apr 09, 2016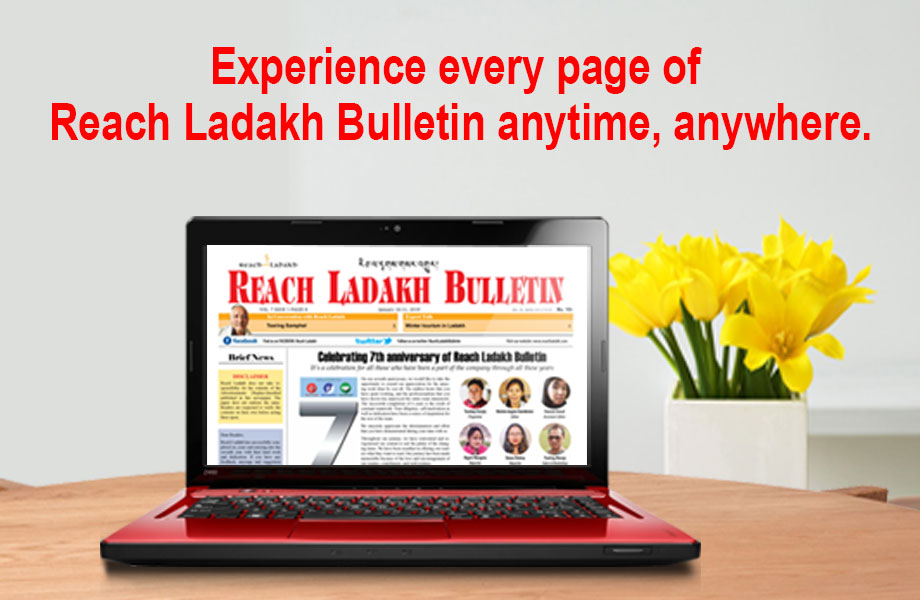 LEH :
One-day science exhibition for the government school of Leh district was held on 29 March at DIET, Leh. A total of 10 Higher Secondary Schools, 21 High Schools and 13 Middle Schools participated in the exhibition.
The exhibition for Govt. Middle school was organized under Sarva Shiksha Abhiyan whereas for Govt. High and Higher secondary school it was organized under Rashtriya Madyamik Shiksha Abhiyan.
Dr. Dorje Angchuk, Scientist DIHAR, Dr. Tashi Dawa Prof. Degree College Leh, Dr. Konchok Targais, Scientist, DIHAR, and Dr. Tsewang Namgail, Director Snow Leopard Conservancy Wildlife were the judges for the day.
DIET has been conducting this science exhibition since the year 2006, to encourage and motivate the budding student scientist of Ladakh.
Students displayed various innovative models on different topics.
The chief guest of the occasion CEC, LAHDC- Leh, Dr. Sonam Dawa said that the invention of science has brought technologies and change in the world through which we have achieved immense development in every field. But at the same time, it has a huge impact on the fragile eco-system of world. We should bring those changes which are fit for our environment as well as for all the sentient beings. Therefore, there is a need of spreading awareness about the basic concept of protection of fragile environment among the general masses and the students in particular.
Appreciating the concept of holding Science exhibition day by DIET and models of the students, Dr Dawa added that the students created very innovative models and hope to bring more innovative thing in the future.
He further added that he will think of an exhibition hall at DIET for holding of such exhibitions in future and also assured to make efforts to fill the vacant post of Lecturer in DIET.
Konchok Angmo, DIET, Principal said that the main aim of the exhibition is to increase the creativity among the children particularly in the science field. The biggest achievement for DIET is that they encourage the science teacher to teach the students practically in laboratory and they did it.
She requested CEC to sanction a project for multipurpose hall in DIET so that the models created by the student can be displayed in the hall forever and those students who cannot join this exhibition can come to visit it anytime. She also informed the lack of science teacher in DIET.
Prizes and certificate were distributed to the winners and participants of the exhibition.