Siddhartha School hosts disaster preparedness workshop
By
Reach Ladakh Correspondent
Stok, Aug 28, 2015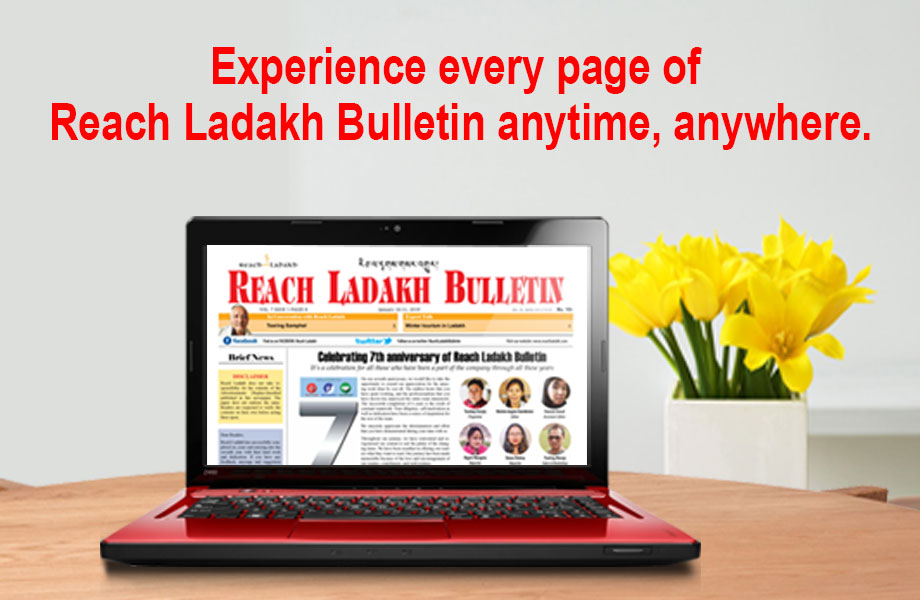 Stok :
A workshop on Disaster Preparedness was organised in Siddhartha School which was given by the State Disaster Response Force (SDRF) Leh, Ladakh in collaboration the National School Safety Program (NSSP).
The session was conducted by Ab. Rahmon, Instructor (SDRF), & Rinchen Angmo, District Coordinator, (NSSP). They captivated the students and staff of Siddhartha School with their interactive methods to cover timely issues such as, What to do to safely avoid dog attacks, and what to do should you confront an aggressive dog or pack of dogs, What to do to in case of a road accident, and whom to call for help, How to effectively operate a fire extinguisher and put out small fires, What to do when someone is choking to clear the obstruction, How to safely perform Cardio Pulmonary Resuscitation (CPR) to help someone who has stopped breathing, What to do to help an injured person stop hemorrhaging blood, How to avoid mishandling injured people, How to protect oneself and seek smart shelter in an earthquake
Rahmon & Rinchen shared a story of a fatal choking incident in Stok village earlier this year, as well as a very old story about a grandmother from Stok who protected herself from a dog attacking her sheep by sitting on the animal.
Rinchen encouraged the children to speak with their parents and grandparents about how to better prepare their households in case of a disaster and to always have a local police or hospital number on hand along with the national emergency numbers-100 for police, etc.
"As sometimes these numbers may not work, it is smart to have alternatives to call to get help right away."
She encouraged the children to talk with their grandparents who are full of wonderful stories and wisdom about prior emergencies and how they've helped others.
The speakers hoped that other private schools will follow Siddhartha's lead.
In closing, Siddhartha School's Founder and Director Emeritus Khen Rinpoche Lobzang Tsetan and School Principal Norla Ngodup thanked both presenters for their time and expertise in such an important set of safety topics.
Recognizing that there was still more to learn from them about relevant topics such as school safety drills, flash flood preparedness, and more, Rinpoche and the principal invited them back for future workshops.
The principal urged the students to take their new knowledge home to their families and friends to spread this vital information and keep Ladakh safe.