Rigzin Spalbar inspects Leh town to ensure completion of beautification work on time
By
Reach Ladakh Correspondent
Leh, Apr 20, 2015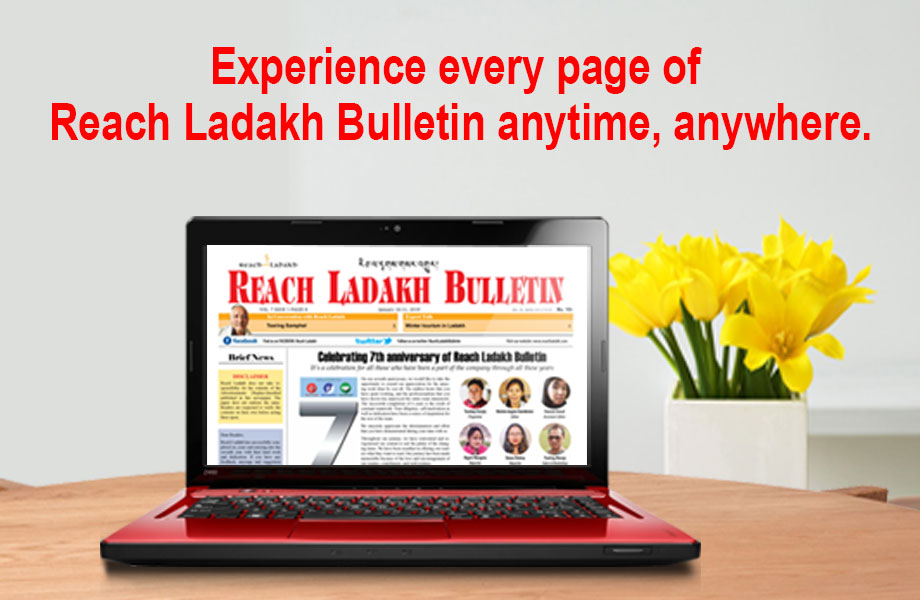 Leh :
In order to give an extra pace to the execution of works under UIDSSMT (Urban Infrastructure Development Scheme for Small & Medium Town), JNURM,  RAY (Rajiv Awas Yojna) and IHSDP (Integrated Housing and Slum Development Programme) in Leh town area, the Chief Executive Councillor, LAHDC, Leh Rigzin Spalbar within a month conducted yet another  inspection  of Leh market, Housing colony, Murtsey colony, Ibex colony and Fort road  areas and assessed the ongoing works being carried out in these areas on 17 April.
 Making a close look at each and every developmental work in various areas, CEC once again cautioned the engineers to ensure quality and timely completion leaving no room for lapses and complaints.
While inspecting works in different streets of Housing Colony, Exn. PHE Tashi Tundup informed the CEC that all the drainage and water supply pipes in entire Housing Colony have already laid and the pipeline chambers are presently in progress. Discussing the issue of home connections of water supply as well as the drainage system, CEC issued strict instructions to the Department to set a deadline for the people to take home connections within the given timeframe and said that once the roads are completed with blacktopping, no one will be allowed to take home connection by breaking and damaging the road. CEC also ordered to do the tendering of road works in time to ensure early allotment of works to the contractors upon which Exn. Construction Tsering Angchuk said that tendering of these roads has already been completed and is at the allotment stage.
 Before conducting the work inspections, CEC held a meeting with all the concerned executing agencies and took stock of the latest position of progress in all aspects of works. Considering the significance of development of Leh town in a most appropriate way, Rigzin Spalbar warned that no one or any kind of vested interest would be allowed to disturb the works of Leh beautification project and in this regard CEC issued instructions to the executing agencies to strictly deal with such cases, if any, under law.
 In view of acute shortage of Junior Engineers (JE) to check the quality of works as well as to maintain the pace of work at different workplaces, CEC instructed to the departments to initiate process for appointment of JEs on contractual ground.
 For traffic convenient and to avoid interruptions at workplaces on the road sides, CEC also instructed to erect signboards at all entry points in Leh town. After inspecting all the works, Spalbar said that he will inspect the progress of works again after three weeks.