Punjab National Bank opens a new branch in Leh
By
Konchok Norboo
Leh, Oct 24, 2020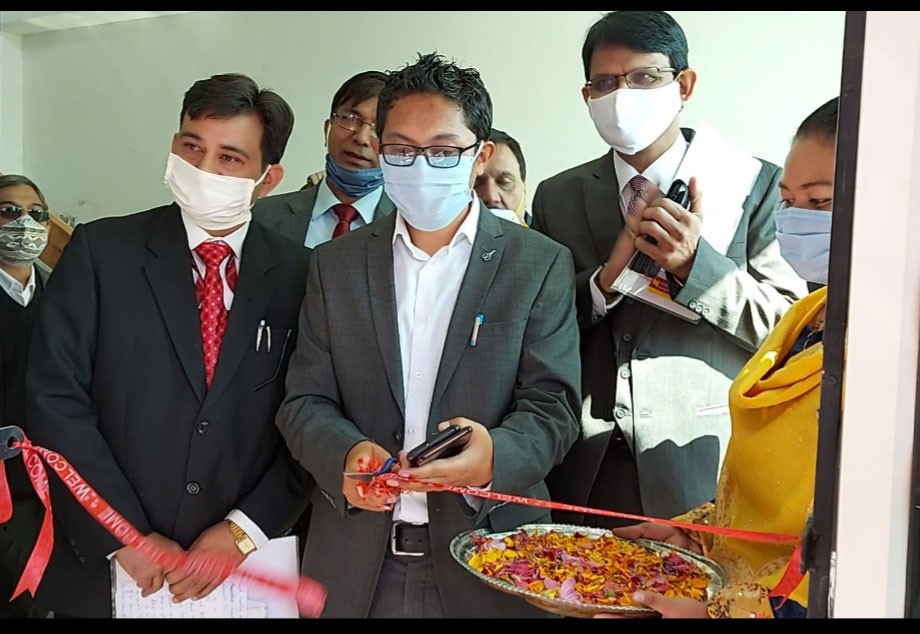 Leh :
Punjab National Bank (PNB) opened its new branch at Skalzanling, Leh district on October 24, raising the total number of PNB branches in Ladakh 5, 4 in Leh, and 1 in Kargil.  
Inaugurating the branch, Jamyang Tsering Namgyal, MP, Ladakh appreciated the bank management for further spreading their branches and helping the locals to boost their economy.  
He said, "Ladakh is the largest parliamentary constituency in the country and has tremendous potential in tourism, solar energy, medicinal plant harvesting, etc. and to help excavate more sources, we need more such branches in Nubra, Sham, and Zanskar regions." 
He emphasized opening more ATM's near traffic-congested areas and especially employing the natives as much as possible to boost the local economy and to deal conveniently, adding that the branch will be of great help to people who intend to avail the facility. 
Mallikarjun Rao, M D & CEO said, "Considering the recent formation of Ladakh as a Union Territory, it has opened a huge scope in various economic sectors for the locals and to contribute their financial support in the development PNB has opened its 5th branch in Ladakh."
He informed that earlier the entire branches in Ladakh were controlled by the Shimla Zone but on July 1, 2020 it is directly supervised by Delhi Zonal Office. The latest step will further create transparency and manage the grievances soonest.  
Talking about the Gram Sampark Abhiyan launched on October 1, he said that the bank plans to spread this program to 25,000 villages till December 31, 2020. The purpose is to reach the customers in rural areas to see their demands and provide the services accordingly. 
Mallikarjuna said the bank is India's 2nd largest public sector bank with 10,930 branches has more than 1 lakh employees and 24 zonal offices. 
Ram Kumar, Zonal head, Delhi, R C Kuhar, Circle head Delhi also spoke on the occasion.