Poor net connectivity hits business and economy of Ladakh
By
Rinchen Angmo Chumikchan
LEH, Jun 15, 2017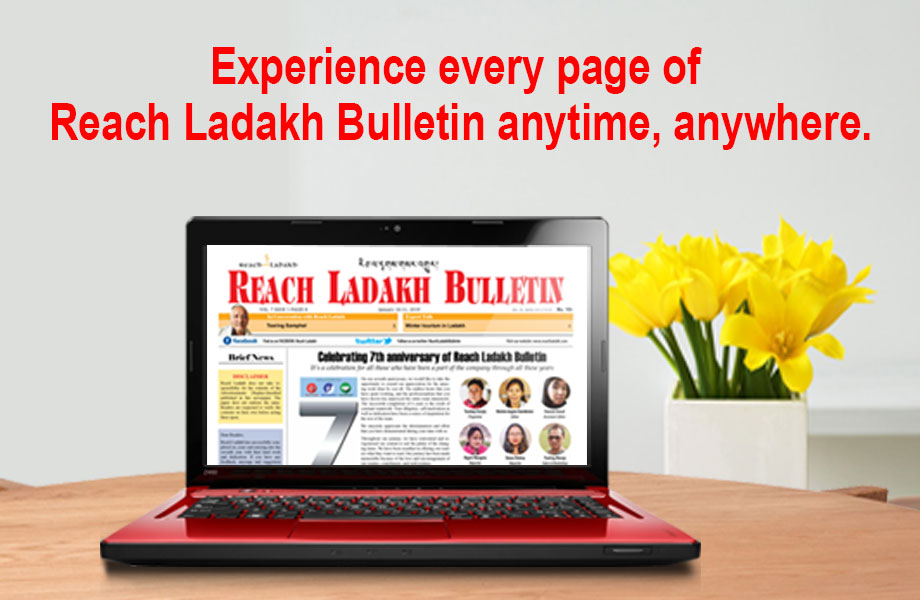 LEH :
Internet connectivity to the Ladakh region is highly unstable, as the only optic fibre link on the Srinagar- Leh highway, that connects Ladakh, has remained inoperative for several months now. A press conference was organised by the All- Ladakh Travel Trade Alliance on June 6 at the Press Club here, in which P.T. Kunzang, chairman, Ladakh Travel Trade Alliance, said, "Leh's biggest problem is the absence of Internet connectivity. Since winter, there was no proper connectivity, due to which the tourism industry is affected severely. We were hoping that with the opening of the national highway, connectivity would be restored but there is no improvement. People are facing a lot of problems, especially the people related to tourism industry."
In the absence of proper Internet connectivity, he said, tourists had to stand in long queues for hours to get the permit from the DC office. "Leave alone providing the basic facilities like toilet and other things, today we are failing to provide even permits for the tourists even after charging them."
Kunzang said that the concerned authorities have failed to restore it, be it the Govt of India, the state govt, BSNL or the Hill Council. "Nobody has looked for an alternative solution. Our system has paralysed. We are tired of requesting the authorities to get it restored."
Raising the issue of frequent net connectivity cuts, Rinchen Namgyal, president, ALTOA, said, "How is it possible that within couples of hours, the OFC cables are cut? This seems to be a lame excuse and we are seeking an answer. He informed that tourism turnover in Ladakh is more than Rs300 cr. The administration should understand that tourism contributes a lot to the economy of Ladakh. Coordination between various departments is needed, and, internet services should be available here too like in others places."
Delex Namgyal , general secretary of ALTOA said, "Our Internet connectivity has also suffered due to city 'beautification' projects in the last two years. There is a lack of coordination between the local level departments like Contractor Association and BSNL.
When asked about the status of BSNL, Phuntsog Dorjey, GM, BSNL, said, "Multiple projects are taken up on the national highway which includes Network for Spectrum (NFS), VTL, BRO project and PGCL. There is only one road and many projects are in the process; and, while digging, cables are cut due to which there are interruptions. This is a strategic alliance cable for Ladakh which is used both by the army and the BSNL. From Leh to Pashkum, the cable is over head and beyond that it is underground till Srinagar."
"Our services are being constantly disturbed owing to uprooting of our underground cables in construction work at National Highway", says Dorjey.
The telecom infrastructure of Ladakh is not developed as it should be like in other parts of the country. In other places, there are multiple routes, and if one OFC gets cut , the other will work. In Ladakh, it is unique because there is only one route, he says.
Talking about the lack of coordination among local level departments, Dorjey said, "Now we will take legal action and seek help from the court."
What is needed now is that all these basic problems need to be fixed at the earliest before taking up new plans. Otherwise, there can't be a 'digital India' as such.