Police help pregnant woman reach home from Hospital, amid lockdown
By
Reach Ladakh Correspondent
Leh, Mar 27, 2020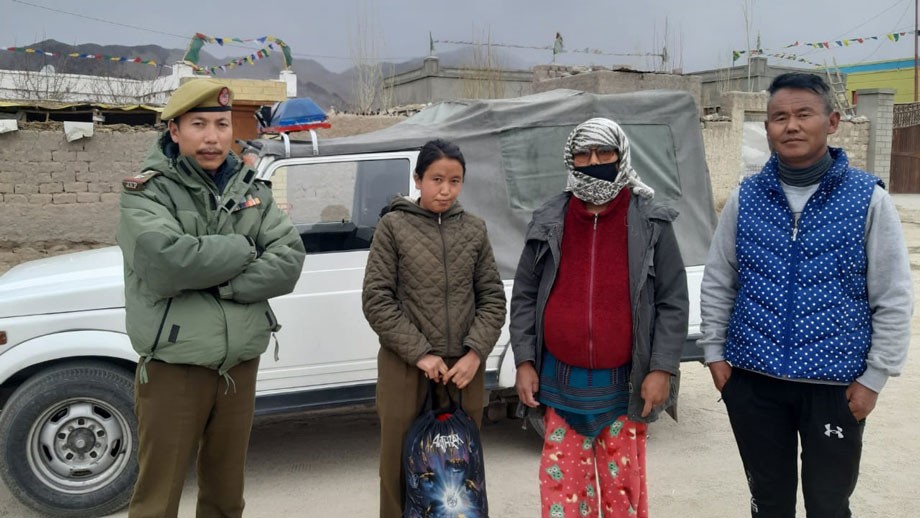 Leh :
At a time when the country is facing the coronavirus scare and complete lockdown, the cops in Leh are doing a wonderful job. 
In one such case, on March 27, police received a distress call on one of the numbers circulated on various platforms by District Police, Leh, and the Police Post, Housing Colony, was informed immediately. The woman was discharged from SNM Hospital and had no mode of transport and attendant. 
Going a step ahead in assisting the lady, a police team headed by SI Tsewang Stanzin, Incharge Police Post, Housing Colony, along with a female cop, rushed to the spot and offered help. They dropped the woman at her Agling home in the police vehicle. 
The parents of the woman, on behalf of her family and community, thanked the police personnel for their timely help.