Over 1350 patients screened, 60 operated during the last 12 days of free medical camp
By
Padma Angmo
Choglamsar, Jun 20, 2015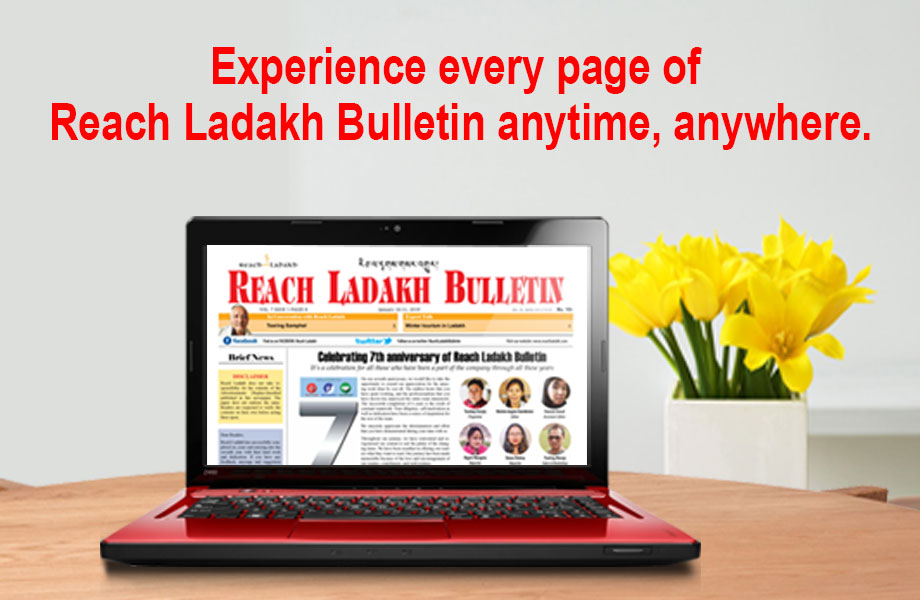 Choglamsar :
A 12-day free medical camp was organised jointly by Free Medical Care E.V Germany & Tserkarmo Monastery for benefit and wellbeing of all the patients in Ladakh region at Mahabodhi Charitable Hospital Choglamsar, Leh. It was held from 14 to 25 June.
Over 1350 patients, including children, were screened, treated and 60 patients were operated by the specialists in the last 12 days of the medical Camp.
Ladakh being a Trans-Himalayan region of India makes it extremely difficult for patients with serious diseases/illnesses, disabilities to travel all the way to Delhi or any other big city in the country to get proper treatment.
"In many cases, especially for those who needed reconstructive plastic surgery, the medical expenses are unaffordable. As a result, they have no option but to suffer in silence, said Samstan, Gen Secy. of Tserkarmo monastery.
A team of highly specialized doctors from Europe are invited every summer in Ladakh since 2012 by Tserkarmo monastery for a Free Medical Care Camp. The purpose of the camp is to get the best treatment for underprivileged patients suffering from all kinds of diseases.
There were many cases of severe burns; birth contraction, malformation, cleft lips and palates problems, yet the patients in the remote villages of Ladakh had no option but to live with the diseases or disabilities. Fees charged at hospitals in different parts of the country are excessive and it also involves treacherous journeys by road.
Dr. Margarethe Gasiorowshi, Free Medical Care E.V Germany said that in order to continue such Camps in future and to make it a sustainable practice we are always ready to treat the patients of remote and inaccessible areas, where treatments are not available easily.
We feel it is necessary to continue this kind of medical programme, which is initiated by the young monks and lead by Lama Konchok Samten and Lama Tsering Angdus.
Ayla Bayrak, Vice President expressed that their main motto is to reach out to every individual and family in this part of the world, irrespective of their religious or cultural background. She also added that Tserkarmo Monastic community has undertaken this mission to reach out to those individuals and families who suffer helplessly because of their inability to get treatment for their ailment, due to sheer physical and economic hindrances. This task is what they considered a real service to humanity, and they aim to take it forward. In the future, they are planning to extend it towards other countries such as, Nepal, Sri Lanka, Myanmar (Burma) and so on.
This year the camp was lead by Margarethe Gasiorowski and Dr. Ayla Bayrak, with 10 Specialist team of Reconstructive plastic surgeons, General medicine, Gynecologist, General surgery, Pediatrician and Dentists.