New Millenium Children's School celebrates parent's day cum children's day
By
Hajira Bano Balkhang
Leh, Nov 18, 2014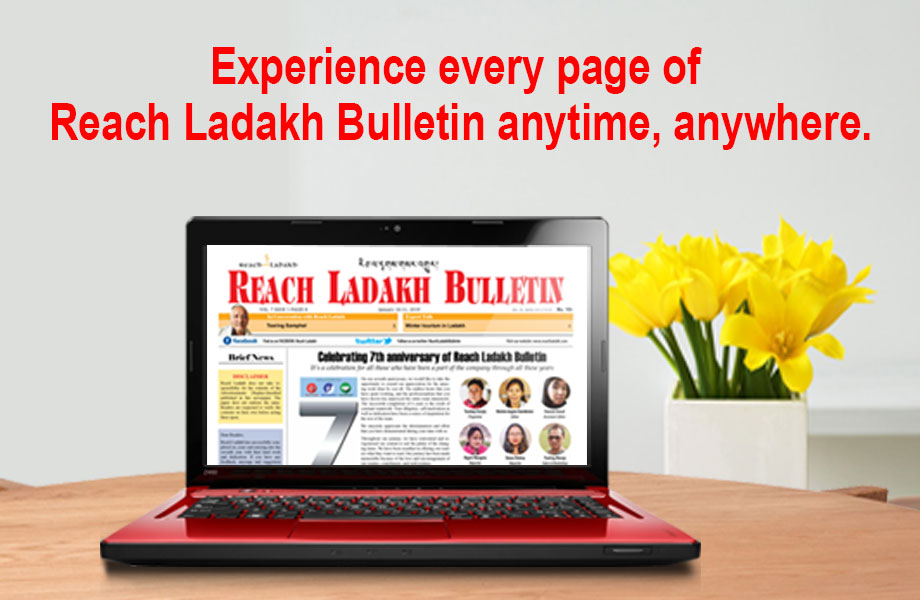 Leh :
New Millenium Children's School, Dambuchan Leh celebrates the School Annual Parents Day cum Children's Day on November 14 at the school Multi-purpose Hall. The Chief Guest of the occasion was SSP Leh, Dr. Sunil Gupta and the Guest of Honor was Jigmet Takpa, Chief Conservator, Forest, Leh/Director.

Addressing the students and parents, Dr. Sunil Gupta requested the parents not to spoil their children by fulfilling all their unnecessary demands. He urged the parents not to underestimate their child's talent and ability. "The children need to know the real struggle of life, so that they start taking their life and career seriously from their childhood days. Apart from modern education, the student should get moral education as well and in that the parents can play a very crucial role." He further appealed the students to work hard and obey their parents and teachers.

Jigmet Takpa said that education these days is very expensive. "Though Ven. Thupstan is providing free education to the students by getting funds from donors and sponsors from outside India, but this process is not sustainable as the world is facing recession and in such a situation providing funds to these students may not be possible for them. Ladakhi students do well till 10th and 12th level but they are left behind when the actual race for career begins and this is due to lack of hard work and dedication".

He said that competition is rising but there is very few who get selected for a certain post. The students need to go in different fields like Civil services, Medical and Engineering.

Ven. Thupstan Wangchuk, Director , New Millenium Children's School informed that the school provides free education and hostel facilities to the poor children whose parents cannot afford to educate them. He also informed that the students have shown excellent performances in different competitions held in the school and outside in the past.

Principal, Stanzin Dolma presented the annual school report. During the occasion students presented different dance forms and songs that added more spark to the moment.

At the end SSP Dr. Sunil Gupta and Jigmet Takpa distributed trophies and prizes among the students who had given excellent performances in different field like debate, quiz, sports etc.