Monk found dead in CIBS, 9 accused arrested
No intension to kill but to teach him a lesson says the accused
By
Rinchen Angmo Chumikchan
Choglamsar, Mar 26, 2015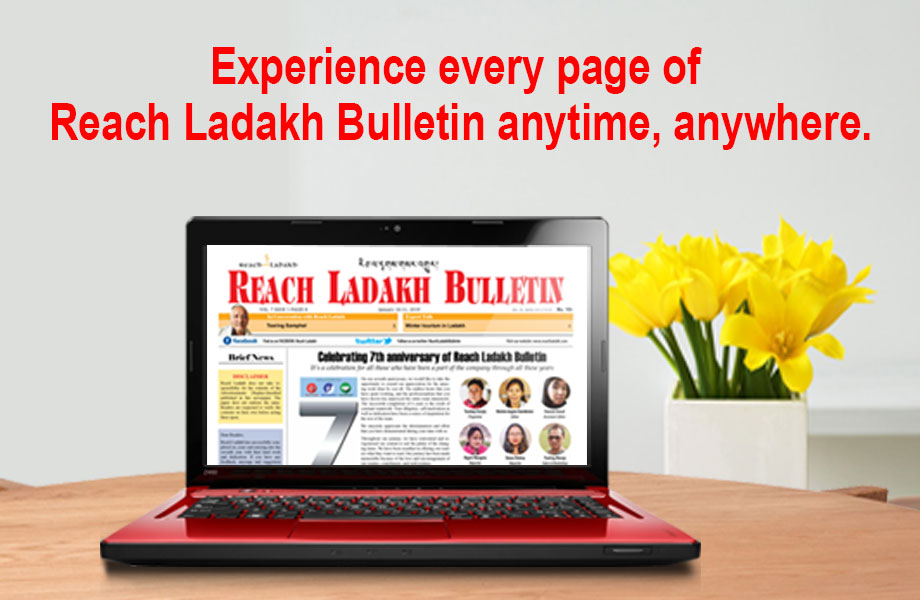 Choglamsar :
A 40 –year-old monk was found dead under mysterious circumstances at his residential quarter of Central Institute of Buddhist Studies (CIBS) Choglamsar on 18th March. 
The deceased monk is identified as Jigmet Tsultim, a resident of Sikkim. He was a Lecturer at CIBS, and was teaching Buddhist Philosophy since 3 years. After the post-mortem report the body was handed over to the family members.
Police solved the case on 23 March and in this connection 9 alleged accused have been arrested. A case is already registered at Police Station, Leh under FIR 27/2015 U/S 302 RPC on 19th March. The two accused were arrested from Phyang village and later seven accused were arrested from CIBS, Choglamsar. 
Investigation 
The case is being investigated by Special Investigation Team (SIT).According to police they recovered a warning note in the room of the monk saying 'stop raping girls otherwise next time we will kill you'. 
Police said that they have planned it two months ago in a workshop held in Stok. They met there and planned to teach the monk a lesson. As they alleged that the monk is exploiting the girls of Ladakh. 
ASP Gyalpo informed that the accused revealed that there was no intension to kill him but to teach him a lesson. On 17 March around 7:30 they entered the room and attacked the monk. They thrashed him badly and left him unconscious in the room. 
ASP Tsering Gyalpo said, "During that time one accused was engaged in shooting video as they wanted the monk to confess his fault which they wanted to show it to the CIBS authorities." Police are yet to comment on the video.
Some articles are yet to be found by the police. However, the actual cause of the death will be known only after the postmortem report is received," SI Amanullah said. Police called this unfortunate incident as based on doubt. 
Candle March in solidarity with the deceased monk calling it a great loss
Calling it a great loss of a Scholar Ladakh Gonpa Association and Ladakh Buddhist Associations took out a candlelight vigil in solidarity with the deceased monk on 22nd March. The shops remain closed for a half day. People from all walks of life including Anjuman Moin Ul Islam, Anjuman Imamiya and Christian Association took part in it.
On 24th March CIBS authorities had a joint meeting of all the members of Discipline Committee, Dean, Students welfare, Adm Officer and hostel warden and decided to rusticate the six students from the Institute. 
What lies ahead?
Still there are many questions to answer like what was the reason behind the death? If they have doubt on the deceased monk's character someone would have informed them about the exploitation of girls? Was it only a doubt or was it real? Is really something wrong in our society? What prompted them to take this drastic step? If the authorities and the students have doubt on the monk why they didn't take any action before?
Where are we heading is a big question? These kinds of crime show that there is something going wrong in our society which needs to be corrected soon.  Earlier such crimes were unheard in Ladakh now with the changing times the scenario of Ladakh is also changing and many heinous crimes are taking place.