Mock Drill to deal with natural conducted in Leh
People should be alert in the month of August for any possible natural disaster, says DC
By
Kunzang Chorol
LEH, Aug 03, 2016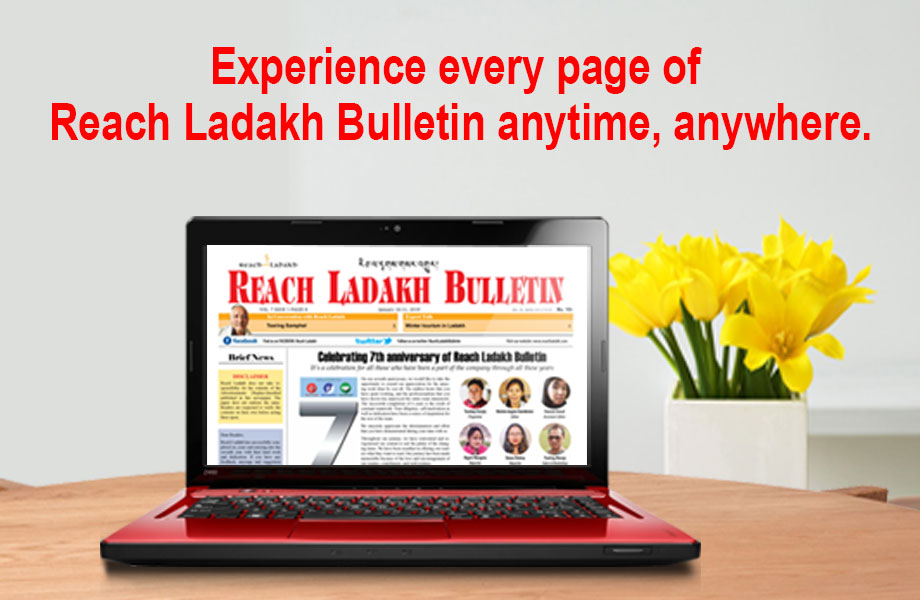 LEH :
To assess alertness and preparedness for various disasters in Leh, a mock drill on disaster management preparedness was held on July 28 at LREDA office Leh.
The mock drill was conducted by District Commissioner, Prasanna Ramaswamy G in collaboration with Indian Army, Indian Air Force, BRO, ITBP, NHPC and BSNL.
As a part of the preparedness, an emergency command centre was inaugurated by DC, Leh Prasanna Ramaswamy G which is located at the Conference Hall of National Informatics Centre at the top floor of the LREDA office complex.
A meeting with all the crucial stakeholders was held wherein a standard protocol was devise by State Disaster Response force. It was decided mutually that in case of disaster the District Magistrate, SSP, representatives of Hill Council, Indian Army, Air Force, BRO, ITBP etc shall congregate at command center which will thereafter serve as the nodal point for decision making, communication and coordination of various efforts towards disaster relief and rehabilitation for the people.
Prasanna Ramaswamy G, Deputy Commissioner said, "We should be alert and prepared to any kind of disaster which may occur, so we decided to organise mock drill for preparation. The emergency command centre was plan for decision making, to gather information, coordinate the relief and rehabilitation activities, information dissemination and overall supervision during emergency".
He also assures that there is nothing to be worried and peoples should not believe the rumors being spread about the disaster.
Sonam Dorjay, Dy SP, (SDRF) State Disaster Response Force, said that this mock drill is for preparedness for any kind of disaster and to ease the people during emergency by providing relief camp and rescue team in case of flood etc.
"There is a permanent rescue team with equipments deployed at Khardong la pass to rescue the tourist during emergency. But as villagers play an important role in rescuing peoples during emergency we also trained civil defence volunteers at village level," he added.
The disaster management equipment including JCBs, Buses, Ambulance, DSPT, wireless sets and other requisite machines and materials were exhibited at the command centre to ensure close coordination during emergency.
Four relief camps at different locations in Leh town were established and assigned officers to different camps.
Camps/ location

Camp Incharge

Drivers

Contact No.

Camp 1

Food Craft Institute Takski Thang

Dr. zahida Bano, Administrator MC, Leh

Abdul kush, Swaraj Mazda mini Truck.

Kamal Khan, Driver, Turboo Mini Truck.

9419371261

9906977117

Camp 2

Govt. Girls higher secondary school, Leh

Sonam Dorjey, Principal, GGHSS Leh

Abdul Rashid, Turbo Mini Truck

Nawang Tsering Driver Turbo mini Truck

9622248214

9906974041

Camp 3

Eliezer Joldan Memorial Govt. Degree College, Leh

Tsering Paldan, Assistant commissioner (Dev)

Nasir Ahmed, TATA Truck

Ishaq Hussain, Mini Truck 709

9419884642

9419566342

Camp 4

Tashi Thogmon Choglamsar

Mohd Ali DFO, Leh

Mohd Ali, Tipper

Skarma Nurbu, Tipper

9419818782

9419349436