MC, Leh, signs partnership agreement with IUC to help Leh in developing urban 'Action Plan'
By
Reach Ladakh Correspondent
Leh, Mar 25, 2020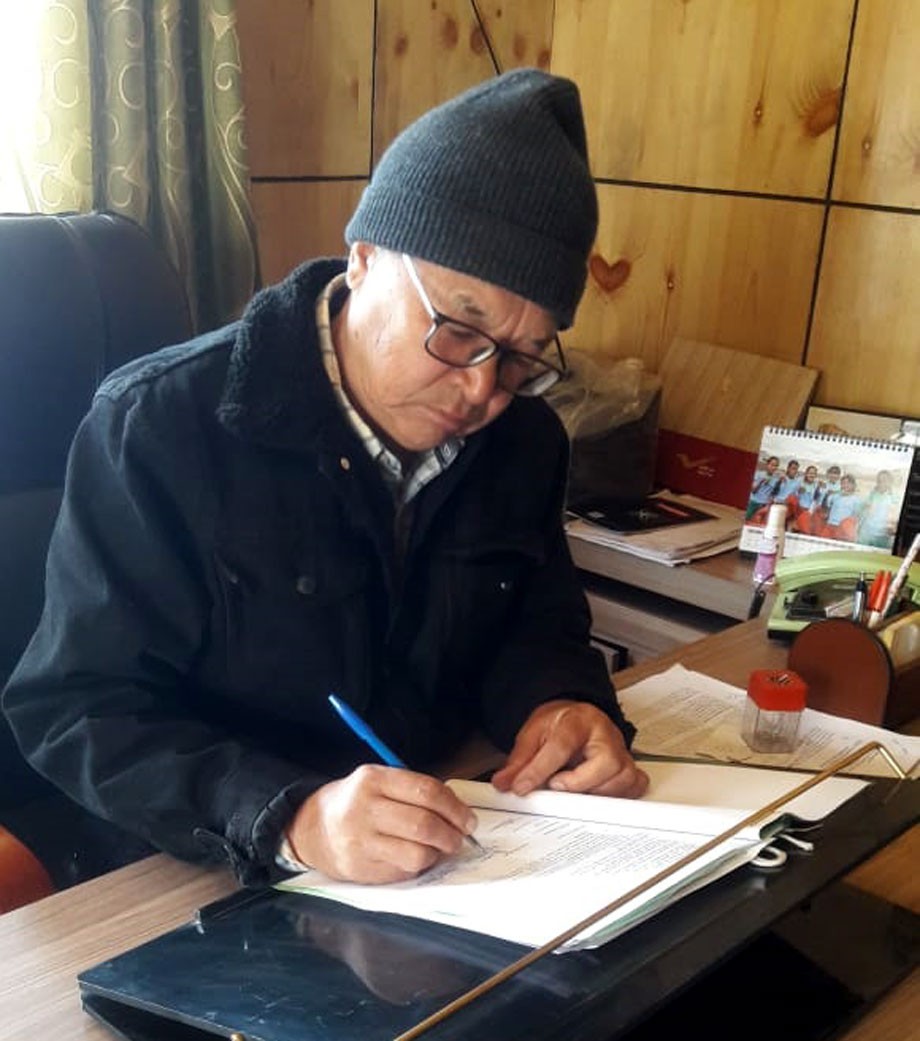 Leh :
Dr. Ishey Namgyal, President, Municipal Committee, Leh signed the partnership agreement with the European Union International Urban Cooperation (IUC) India program on March 23. 
By signing this agreement, Municipal Committee, Leh will further engage with the partner Cities of Farkadona/Trikala/Meteora and develop a Local Action Plan on a mutually agreed area of cooperation and exchange best practices focusing on various sustainable urban development issues. This cooperation is part of the ongoing EU-IUC program where a total of 24 EU and Indian cities share best practices and develop pilot projects. Through this programme, the City of Leh will align its urban development targets with international best practices and will experience sustainable benefits for the city.
For Over 50 years the EU and India have worked together to reduce poverty, prevent disasters, expand trade, and promote joint research in energy, health, agriculture and many other fields of mutual interest.