Market inspection team conducts checking; penalizes 27 traders
Recovers ₹ 11700 fine imposed against erring traders
By
Reach Ladakh Correspondent
Kargil, Sep 25, 2020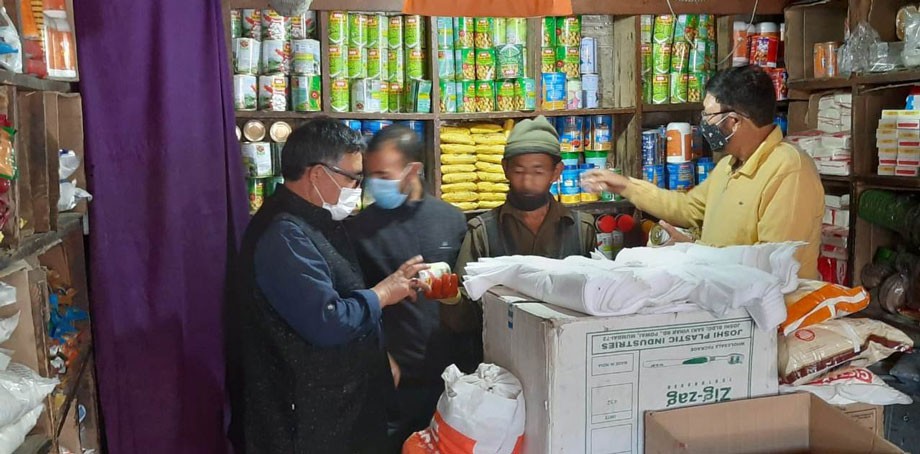 Kargil :
The market surveillance team conducted an intensive market inspection in Kargil town and adjoining areas to check the quality and prices of essential commodities on September 25.
A total of 27 business establishments were penalized for violation of the provisions of the Food Safety and Standards Act, 2006, and Essential Commodities Act. Also, a fine of ₹11,700 was imposed against the defaulters and stale edible items and vegetables were seized and destroyed.
The inspection team was led by Tehsildar Kargil, Muhammad Salim Wazir, and comprised of the members of the Enforcement Wing of the Department of Food, Civil Supplies and Consumer Affairs (FCS&CA) and Municipal Committee, Kargil.
The market inspection team also took stock of the hygienic conditions of food items available in the market, charging rates, and other set standards. Shopkeepers and traders were asked to display the rate list at their establishments besides maintaining cleanliness.
Baseer ul Haq Chaudhary, District Magistrate Kargil appealed all traders to ensure proper adherence to the set standards and warned of stern action against the violators under rules.
Concerned officers were asked to carry out frequent inspections and conduct checking of the market to curb overcharging, black marketing, use of polythene, and sale of substandard food items.