Mahabodhi Residential School observes its Annual Day
By
Tenzin Menkyi
Leh, Nov 01, 2014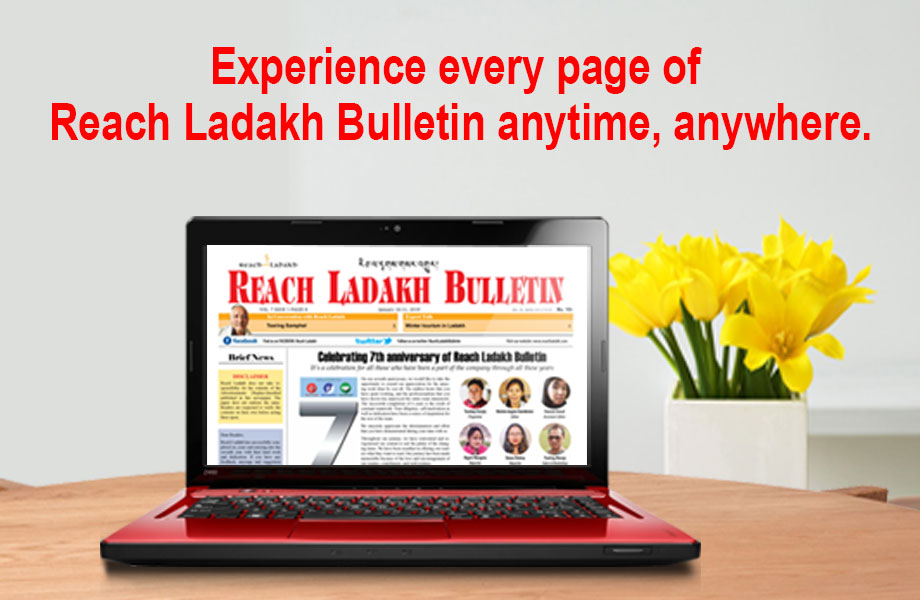 Leh :
On 25th October, Mahabodhi-Residential School, Choglamsar, celebrate its Annual Day at the Mahabodhi Cultural Hall with much fervor. The function began with the lighting of ceremonial lamp by the Chief Guest, followed by the formal welcome address by Tsewang Dolma, Principal of the School. The head boy and the head girl of the school also shared their experiences and presented the achievements of the school for the academic year 2013-14.
MP Thupstan Chhewang was the Chief Guest for the occasion. Ven. Wangchuk Dorje Negi, Director CIBS, Choglamsar was the Guest of Honor and the Special Guest for the occasion was Ven.  Nawang Otsal, Chakzot Hemis Monastery. Others who attended the function were the parents, members of Mahabodhi Organisation, staff and students of Mahabodhi Residential School and its branches of Tingmosgang, Bodhkharbu and Ney.

The children presented an audio-visual presentation on their self-initiated project themed: "Design for Change". Inspired by the cleanliness drive (Reduce, Reuse & Recycle) the student work for the said project following the instruction of PM Modi initiation of  "Swatch Bharat Abhiyan", "Swaach Vidhalaya"or the "Swaach Bharat"campaign.
 
The children presented a rich cultural programme including songs and dances along with showcasing their skills and experiences. The children from the branch school of Mahabodhi also presented a variety of program on the occasion. Phuntsok Ladakhi, a reknown Ladakhi singer and composer  presented an educational song for the children of the school.

Prizes and certificates were distributed to children and teachers who have excellently contributed in various scholastic and co-scholastic activities carried on at the school. The function winded up  with speeches from Chief Guest, parent's representative and finally the words of wisdom by Ven.Bhikku Sanghasena, the Chairman of the Mahabodhi International Meditation Center, MIMC.

As the annual results were handed over to the parents and guardians of the students, the day saw it end.