LMCS organizes 'Mega Musical Concert' to mark silver jubilee celebrations
By
Morup Stanzin Lharjay
Leh, Feb 27, 2015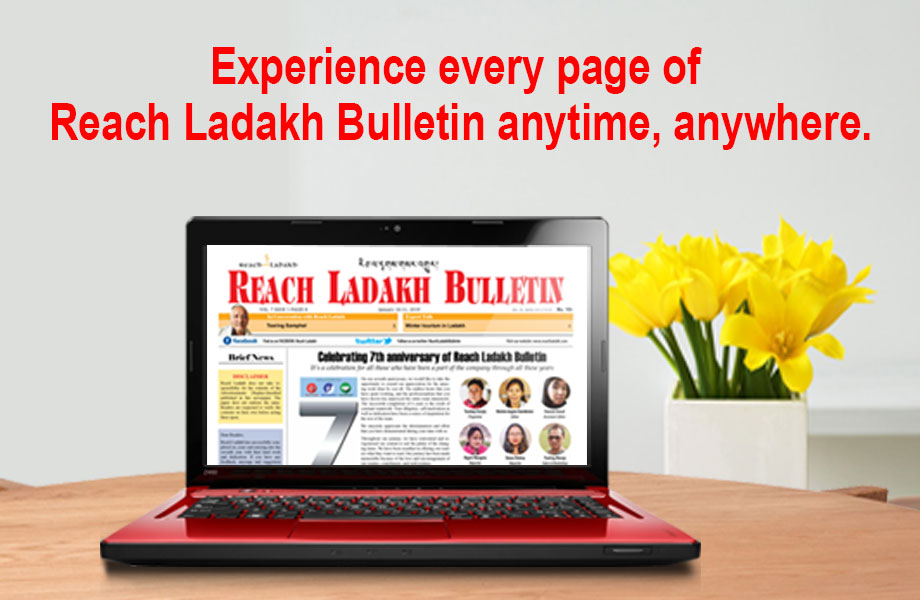 Leh :
To mark the Silver Jubilee year celebrations, Ladakh Media and Culture Society (LMCS), organized a Mega Musical Concert on the theme 'Save the Youth Save the Nation'. 
Three days long musical concert show coinciding with the Mela Dosmoche witnessed huge response from viewers, who were thoroughly entertained by the live performance of famous singers including Dorjay Stakmo, Padma Dolker, Tsering Chorol and Semtser Tsering with District Police band. Famous stand-up comedian, Agu Stanba and Tsondong Angchuk added a special flavour to the show with their mindblowing acts.
On the concluding day, an impressive function was organized at Sinddhu Sanskriti Auditorium Hall, Leh wherein LAHDC Executive Councilor for Health, Dr. Sonam Wangchuk was the Chief Guest on the occasion while SECMOL Advisor, Sonam Wangchuk was the Guest of Honour.
Addressing the gathering, Dr Wangchuk appreciated the initiatives of LMCS to curb social evils in the society especially drugs abuse, alcohol menace and raising suicide cases. 
Holding society and parents equally responsible in shaping the children's future, Dr Wangchuk emphasized upon the parents to keep an eye on their wards, going out of Ladakh, to pursue their higher education. He also stressed for preserving culture and tradition through moral education.
SECMOL Advisor, Sonam Wangchuk said that Ladakh, possessing numerous scholars and experts in various field, has vast potential in showcasing culture and heritage through Film production, but lack of proper channel in the region is a matter of concern. He further informed that the Zee Entertainment Business Head, Akash Chawla was supposed to visit Leh to discuss the issues but due to personal reasons, he was not able to come. He further added that in spite of facing various challenges in terms of financial constraints due to limited viewers, Ladakhi Filmmakers have produced about 50 films and mega blockbusters like Delwa, Khorwa and Micchoo which enthralled the viewers. Expressing concern over the declining position of the film production industry, Wangchuk asked for necessary measures to revive the regional Film industry.
Earlier, while presenting the welcome address, LMCS Advisor, Tsetan Angchuk informed that in the wake of increasing social evils like drug abuse, HIV-AIDS, usage of alcohol among youth of Ladakh, it is a small effort from LWCS to encourage the youth towards positive activities besides seeking collective support from all stakeholders for the same. LMCS President, Motup Chhospa; LBA Executives led by Youth Vice President, Konchok Stak, Head of the Department, DCC President, Tsering Samphel; Scholar Dr Jamgyan Gyalstan, Padma Shree Morup Namgyal and LTO Director, Mipham Otsal were also present on the occasion.