Leh gets its first Eco-Municipal Park at Balkhang
By
Hajira Bano Balkhang
Leh, Jun 04, 2015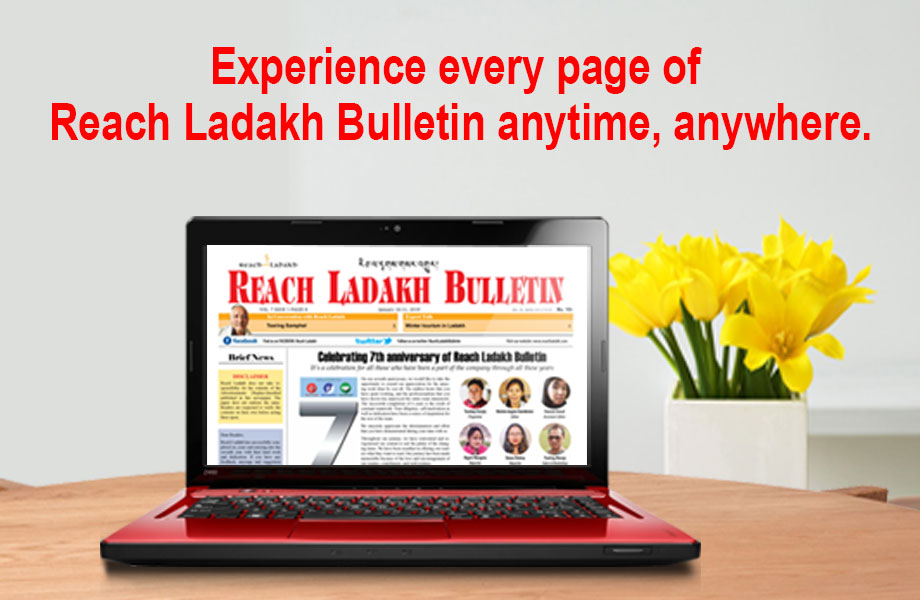 Leh :
The first ever Eco-Municipal Park was inaugurated by CEC, LAHDC Rigzin Spalbar especially made for the senior citizens of Leh on 1 June at Balkhang Leh. EC Tourism Mohd Shafi Lassu and EC Agriculture Sonam Dorje were also present at the occasion.

The park is dedicated to the public of Leh under the supervision of CEC Rigzin Spalbar and Administrator Municipal Committee Leh Dr. Zahida Bano.

Dr. Zahida thanked Rigzin Spalbar for providing all kinds of assistance for construction of this park. She assured that Municipal Committee Leh will always do their best in cleanliness and maintenance of the park. She said that people would get a chance to sit together and discuss various issues while breathing pure air.

Rigzin Spalbar while talking about the historical importance of the Leh bazaar said that in the past, Leh bazaar used to be the main point where trade used to take place with Central Asia, China etc. Talking about the important role of Municipality as an independent entity, CEC said that State Government has given assurance of holding Municipal Committee elections which will facilitate proper development of the market area. He further requested the people to keep the park clean as it will become a major attraction for tourist as well in the future. He added, "senior citizens can every day come for walk and exchange ideas with each other besides improving their health. We have tried our best to serve the elderly by dedicating this park to the senior citizens of Leh".

Spalbar also informed that soon a cafeteria will be opened in the park and people can relish light snacks while enjoying the greenery.

The programme was wonderfully hosted by Padmashree Morup Namgyal who briefed about the history of Leh and historical importance of Leh Bazaar. Different cultural programme was also presented.

District officers, religious heads, heads and members of political parties and senior citizens were also present at the occasion.