Lamdon School Leh welcomes students from France
By
Hajira Bano Balkhang
Leh, Oct 28, 2014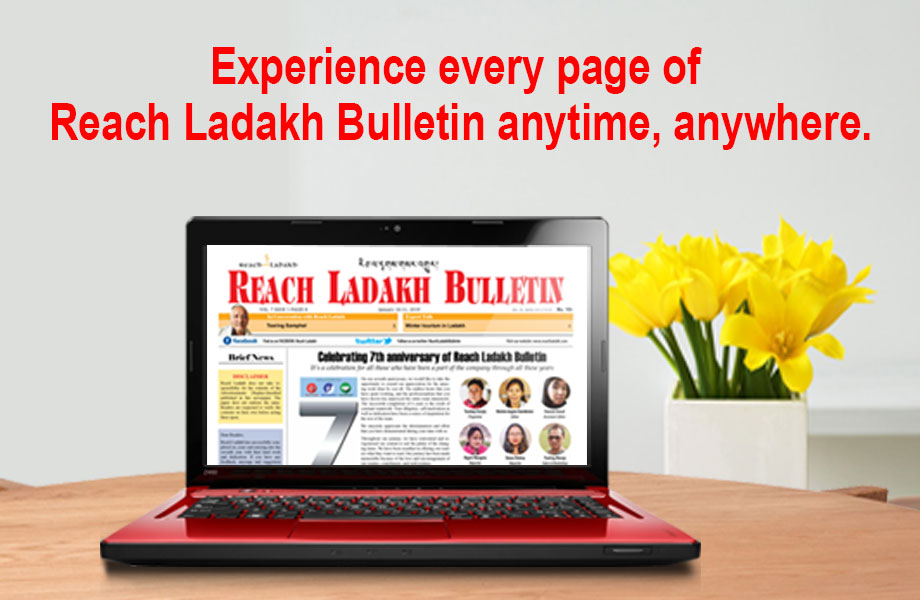 Leh :
Lamdon Model Senior Secondary School Leh held a grand reception to 37 French students and teachers who arrived here at Leh for a cultural Exchange Programme on October 26. Nawang Rigzin Jora, Minister for Urban Development and Urban Local Bodies was the Chief Guest. Other prominent Guests included Konchok Namgial, President LGA, Rinchen Dokar, President Mahila Congress and Tsewang Dolma Councilor.

Eshey Tundup, Principal Lamdon School while presenting the welcome speech expressed happiness over receiving 37 students from France as a part of Student Exchange Programme. Since 1985 Lamdon School has been carrying out this student exchange programme with the aim that students get a chance to know about each other's culture. Students who perform excellent in the academics were taken to France since 1985. Also students from Lamdon School Diskit and Lamdon School Thiksey were taken to France on students exchange programme.

He further requested for one more student exchange programme before his retirement from this school. Principal also thanked Christiane Mordelet for her support and organizing these programmes between childrens from France and Lamdon.
Rigzin Jora in his speech said that through such kinds of programmes the students learn to respect each other's culture and tradition. Talking about the multi culture, peace and unity among different faiths in India, he said, "A country can be considered prosperous only if its minorities are happy and feel safe living in that nation. India is the only country in the world where people belonging to different religions live in harmony with each other. Living in a pluralistic society has its own benefits as it teaches us to love and respect all human beings.This country has set an example of tolerance, mutual respect and love for one another."

Some Ex-students of Lamdon School who had the opportunity to visit France under this programme were also present and shared their memories.

A documentary on students of Lamdon visiting France and vice versa was also screened at the occasion.
In the end Principal Lamdon offered khataks and souvenirs to the delegates of France.