LAHDC, WAPCOS sign MoU for Promoting Sustainable Development in Ladakh
By
Rinchen Angmo Chumikchan
Leh, Jun 03, 2015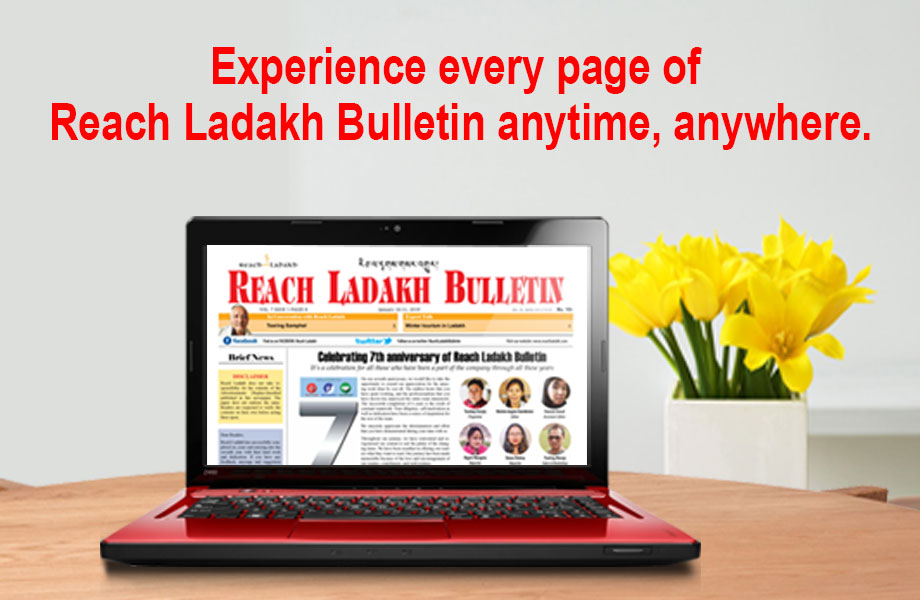 Leh :
WAPCOS has come forward to assist in transforming Ladakh into a develop region and a memorandum of understanding (MoU) was signed between the LAHDC & WAPCOS accordingly on 30th May at Council Secretariat to carry out consultancy, survey and other developmental sustainable works in Ladakh. The WAPCOS team was headed by CMD WAPCOS Ltd. RK Gupta.
It was signed to seek advice and participation of Central Government through its advisory/consulting Public Sector Undertaking WAPCOS Ltd for responsible development of Ladakh in sustainable manner. CEC LAHDC Leh Rigzin Spalbar and CMD WAPCOS Ltd. RK Gupta signed the documents.
Rigzin Spalbar talked about the requirement of special treatment to Ladakh due to its distinct geographical conditions in many ways. Talking about the difficulties of non-availability of solutions and technologies in the tropical region like ours especially for an arid region like Ladakh, he urged the need to carve out a special and unique solution.
"To bring the Vision Document into reality and to implement is a big challenge for us & signing a MoU with WAPCOS Ltd is one step further in fulfilling the achievements enshrined in the Vision Document, said Spalbar.
He expressed hope of developing a healthy, cordial and useful relationship between the two entities, and would work jointly for the development of Ladakh in the next ten years to come.
RK Gupta expressed gratitude for posing confidence in WAPCOS Ltd. and by virtue of their experience and expertise he assured that no stone will be left unturned to see that the joint developmental efforts would be a success which would see developments in this region. CMD on behalf of the company and the officers recommitted for the development of this region.
As per the agreement, developing infrastructure projects by making engineering assessment including feasibility, detailed project report of various projects identified under heads of Riverfront development, soil erosion control, Indus bank protection, Agriculture, Horticulture, Tourism, Power, Eco-friendly transportation, Master planning of Indus, Shayok, Siachen river Basins within the authority of LAHDC and arranging sanctions of these projects expected to be ₹3,500 Cr within span of 10 years and developing them as PMC/ Deposit works through WAPCOS. It is jointly agreed that these works shall be carried out in 10 years.
CMD Gupta informed that as a GoI undertaking WAPCOS shares Indian Technologies and expertise with other developing countries as well as provide consultancy services within the Indian states, and that they have the experience of working in Mongolia, an area having similar climatic conditions like Ladakh, and in India in north Indian states. He further said that they also have facilities of tying up with International consultancy organisations to see that the best kind of expertise reaches Ladakh and provide solutions to this kind of difficult terrain.