Ladakh to witness a Mega Musical event 'Tashi Delek Concert' from June 29th to 2nd July
By
Reach Ladakh Correspondent
Leh, Jun 16, 2014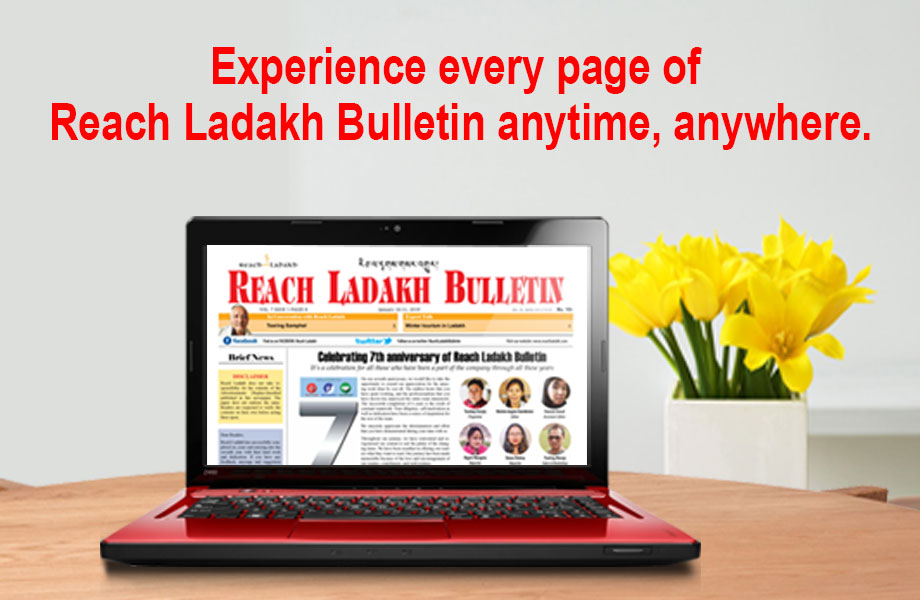 Leh :
The newly-founded HITA (Himalayan International Tradition Arts) Music Agency from Japan, will be organizing a 4-day mega musical concert from 29th June - 2nd July at Choglamsar TCV School ground in Ladakh, inviting all the prominent, young and budding musicians, across various genres from folk to fusion to pop, from the entire Himalayan Region. Reach Ladakh is the media Partner of the event.
Among the many artists performing at the concert coming from all parts of the world, are, Jhola Techung (Internationally renowned folk and freedom singer/songwriter), Prashant Tamang (Indian Idol 3 Winner), Nima Rumba (Popular Nepali Singer & Actor), Dechen Zang (Bhutanese lead pop singer and actress), and many more to perform at the concert.

When asked why such concert is organized, Tsering Dikey, one of the organizer of the event said, "HITA aims to provide platforms for the artists from the various Himalayan region with the superior aim of promoting the art, music and cultures of Himalayan region. In view of the fact that values of traditional songs are waning away with the influx of modern western songs, HITA is working for the endorsement of traditional songs and art so that we could preserve the rich tradition of Himalayas. She also added that there are lots of talents in the region, which are not being discovered. Those who become known also face difficulties in getting platforms to showcase their gifts. So, we at HITA, hope to bring constructive changes in the musical journey of the artist from Himalayan region."

Asked about the concert, Jhola Techung remarks, "I support HITA's work. Through their love of traditional and contemporary music and culture, HITA has brought about a platform for various talented artists from the rich Himalayan musical traditions. Music brings community together. I am honoured to be part of HITA's upcoming 2014 "Tashi Delek Concert" in Ladakh. I ask everyone to join in and wish them success."

Nima Rumba, Popular Nepali Singer & Actor said, "It's really nice to know HITA and my pleasure to see their great job of bringing together all the Himalayan Artists & giving them a platform of a different level , it's my great honor to be part of upcoming grand event "Tashi Delek Concert 2014" in Ladakh "Thank you so much ".

The concert will be one of the biggest to ever happen in Ladakh. Music enthusiasts from all across the world are expected to attend. The concert will be produced and hosted by HITA.