Kargil MLA's daughter suffer burns in cylinder blast in Jammu
By
Reach Ladakh Correspondent
JAMMU, Feb 16, 2018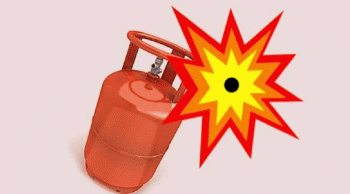 JAMMU :
In a gas cylinder blast, daughter of Asgar Ali Karbalia, sitting MLA, Kargil, suffered 70 percent burn injuries at her residence in Gandhi Nagar, Jammu on February 9.
According to the sources, the daughter of the MLA was immediately evacuated to JMC for treatment. The girl received 70 percent burn injuries due to the blast.
Minister for Revenue, Hajj & Auqaf, Parliamentary Affairs, Abdul Rehman Veeri informed the house that the Chief Minister Mehbooba Mufti has directed for taking all possible steps for providing better medical treatment to the daughter of sitting MLA Asgar Ali Karbalie who was injured due to the accidental blast of Gas Cylinder at her residence.
The Minister for Health and Medical Education, Bali Bhagat also informed the House about the incident and said that as soon as he heard about the accident, he immediately visited the hospital to meet the patient and enquired about the health conditions of the girl.
He said the government will arrange an Air Ambulance to shift the patient to Delhi for specialized medical treatment and assured the House that better medical treatment will be provided to the patient and that he is personally monitoring it.