His Holiness Sakya Trizin Rinpoche interacts with youth in Ladakh
By
Padma Angmo
Leh, Jul 27, 2015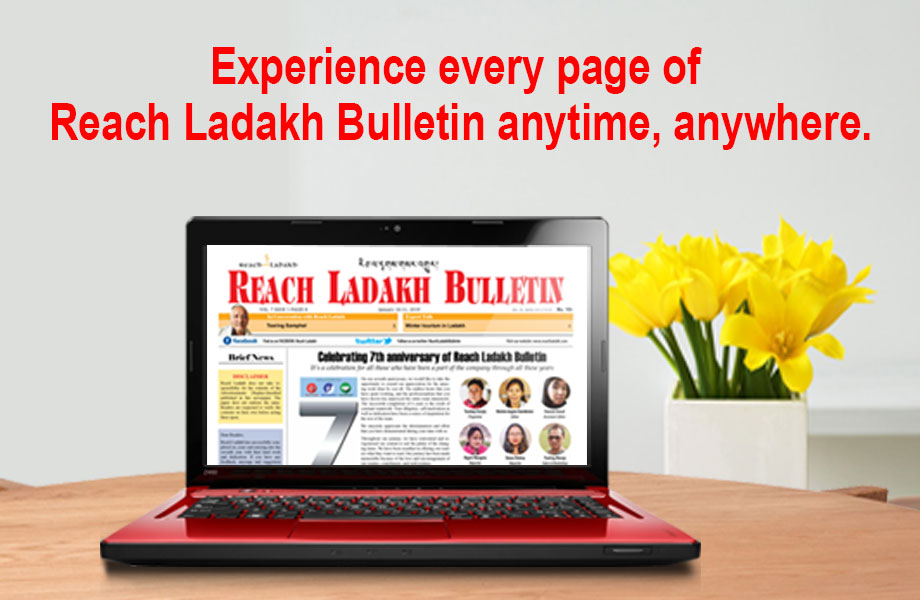 Leh :
An interactive session between His Holiness Sakya Trizin Rinpoche and the youth was organized by Ladakh Buddhist Association Youth Wing on 15th July at Sindhu Sanskriti Kendra Leh.
Youth representatives of other Community and students of various schools of Leh were also present on the occasion. HH Sakya Trizin Rinpoche in his speech mentioned that our world constitutes of many different people, ideas, religions and culture, but one thing is common among all and that is everyone wants to be free from suffering and accomplish happiness. He added that the innumerable progress made in the fields of science and technology has brought lots of benefit to us but at the same time these developments have not been able to provide us peace and happiness that we seek. He said that the inner peace and happiness can only be developed through spiritual understanding of the religion.
He further said that all religions of the world emphasized the importance of love, kindness, compassion, tolerance, and forgiveness. Different religions have a different philosophy with various ways of explanations, but the main aim of all the religions is to help mankind to live harmoniously.
He also added that as HH 14 Dalai Lama mentioned, "Our prime duty as a religious person or as a Buddhist is to bring all the spiritual traditions on the same platform and then through discussion, exchange of idea, friendship and brotherhood help others".
"Buddha did not bless us with one kind of teaching, he showered us with a different level of teachings like Mahayana, Theravada, Hinayana, and Vajrayana. So varieties of spiritual tradition are necessary because the sentient beings are enormous and have different kind of mental state, just as there is not one medicine that can cure all the diseases but different diseases have different medicine," said His Holiness.
Earlier, Rinchen Namgyal, President, Ladakh Buddhist Association Youth Wing gave the welcome speech. He encouraged the youths to actively participate in the interactive session with HH Sakya Rinpoche. He stressed that they have been working to uplift over 300 deprived students through education by sponsoring them. He further added that they also assist the students who study outside Ladakh to deal with and get rid of social issues of the society.
In the interaction session, many students and youth posed their questions regarding life, human desire, religious teachings and spirituality to HH Sakya Rinpoche, who patiently answered every question and doubt.