HH Sakya Trizin Rinpoche visits Lamdon School
By
Padma Angmo
Leh, Jul 28, 2015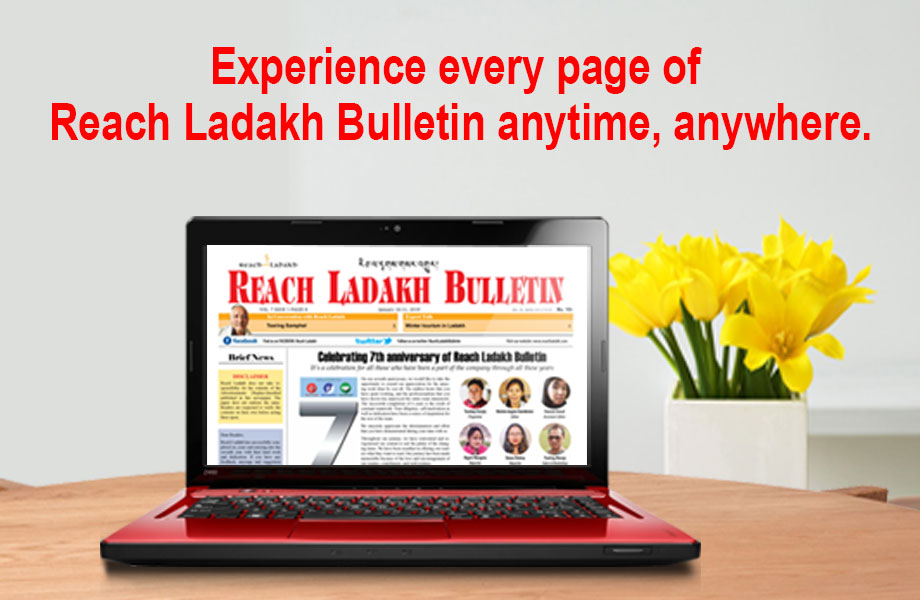 Leh :
His Holiness Sakya Trizin Rinpoche visited Lamdon School on 15th July to bless the students and staff of the school.
HH Sakya Trizin Rinpoche, Head of Sakya Lineage was the chief guest of the event. His Holiness was accompanied with Tsewang Thinless, President; Ladakh Buddhist Association and Lobzang Samstan, President; Ladakh Gonpa Association. Other distinguish guest from the various association were also present on the occasion.
The event began with the students reciting a prayer. His Holiness Sakya Trizin Rinpoche congratulated the Lamdon association for playing a major role in improving the society through education and for successfully expanding of their institutions in various parts of Ladakh. He laid the importance of obtaining wisdom, which is essential for moral as well as academic education. He appreciated the uniqueness of Lamdon for providing education to the poorer students with free of cost. He added that in the Himalayan region, Ladakh is one of the places that still follows its ancient traditions and keeps the younger generation aware of their traditions.
Eshey Tondup, Principal of Lamdon School in his welcome speech thanked His Holiness for visiting Lamdon and giving his valuable teachings to the children and staff of the school. He presented the overall performance and achievements of the Lamdon Students in Co-curricular activities and academic studies. He also explained about the several branch of Lamdon School located in the far-flung villages helping to educate the children. He further added that Lamdon welfare society is also giving sponsor and providing hostel facilities to the students who are financially weak.
Tsewang Thinles in his speech expressed about the initiation of the Lamdon School with few children and staff. He emphasized that since then the schools has achieved a lot. He said that Lamdon is one of the private institutes in Ladakh which provides free education for underprivileged students. He further added that today the students of Lamdon School are working in different fields for the welfare of entire Ladakh region.
Geshes Lobzang Samstan said that Lamdon Institute is one of the unique and unmatchable Schools in the region. He said that the school's branches are working successfully for providing modern education for the children whether they belong to a poor family or rich. He added that modern education is one of the basic necessary of a modern life.
During the event students performed various traditional dances and songs. The principal of Lamdon, Eshey Tondup presented HH Sakya Trizin Rinpoche with a memento and the school magazine. The vote of thanks was presented by Tsewang Norboo, President, Lamdon Social Welfare Society, Leh.