Handicraft exhibition held in Leh
By
Reach Ladakh Correspondent
Leh, Sep 25, 2019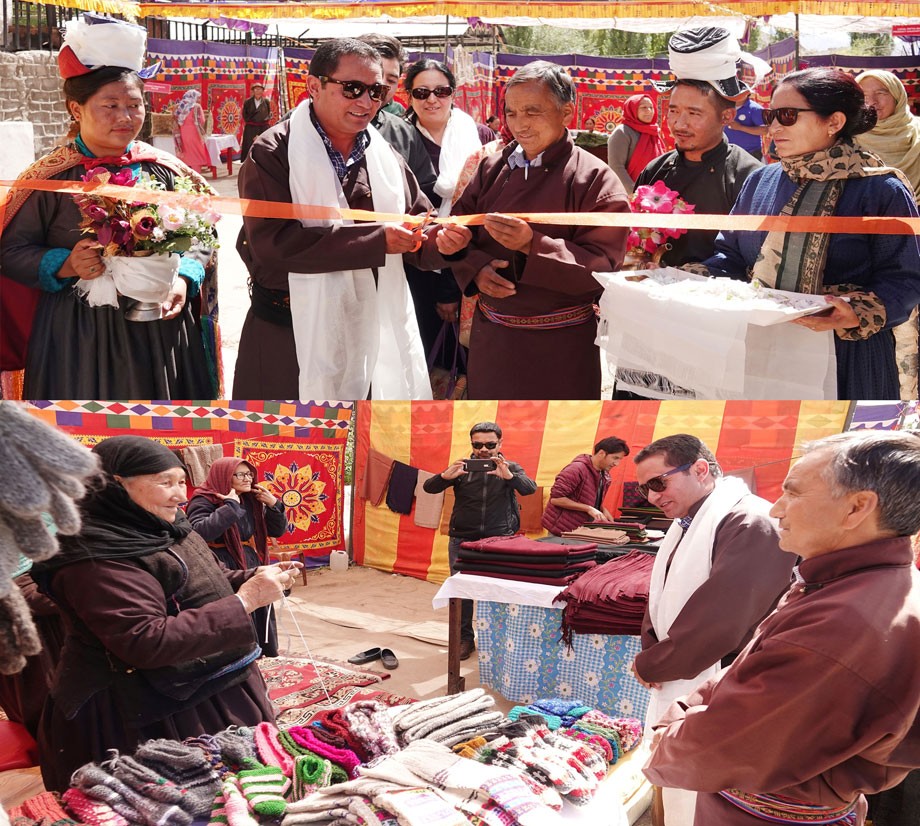 Leh :
Local farm production, handicrafts and handlooms were exhibited during the Handicrafts Exhibition cum sale program on September 25 at Municipal eco-park Leh.
The five-day-long exhibition was inaugurated by Mumtaz Hussain, Executive Councillor for Minority Affairs, Hill Council, Leh.
Mumtaz Hussain appreciated the Handicraft department for holding such useful exhibition that provides a platform to the local artisans for exhibiting their art as well as selling them. Taking cognizance of the quality of products he appreciated the artisans for bringing their best products.
Mumtaz Hussain stressed on the importance of holding such exhibitions at least 4-5 times annually in the future. He assured support from the Hill Council in organising such exhibitions at a grand scale.
Sonam Gurmet, Assistant Director Handicraft said that the department aims to provide a platform to all the artisans of Ladakh. He said that a similar exhibition will be organised in Nubra next month. 
He informed that the department provides space and stalls for artisans during every important festival and by the end of next month, the on-spot practical exhibition will be organised at the Handicraft centre for all the artisans.
A proposal has been made to create a permanent structure for exhibitions in Leh that will play a mammoth role in promoting local handicrafts and handlooms besides encouraging the local artisans. A DPR of ₹ 2.76 crores has also been prepared in this regard. He then added that the trained candidates would be provided subsidized support to set up their units.
Stalls of organic vegetables and fruits, pashmina products, thanka, knitting products, embroidery work, carpet, copper works, carpentry work, local food stalls, and clay molding stalls and others were exhibited.