Foundation Stone of Multipurpose Indoor Stadium Laid
By
Tenzin Menkyi
Housing Colony, Jul 24, 2014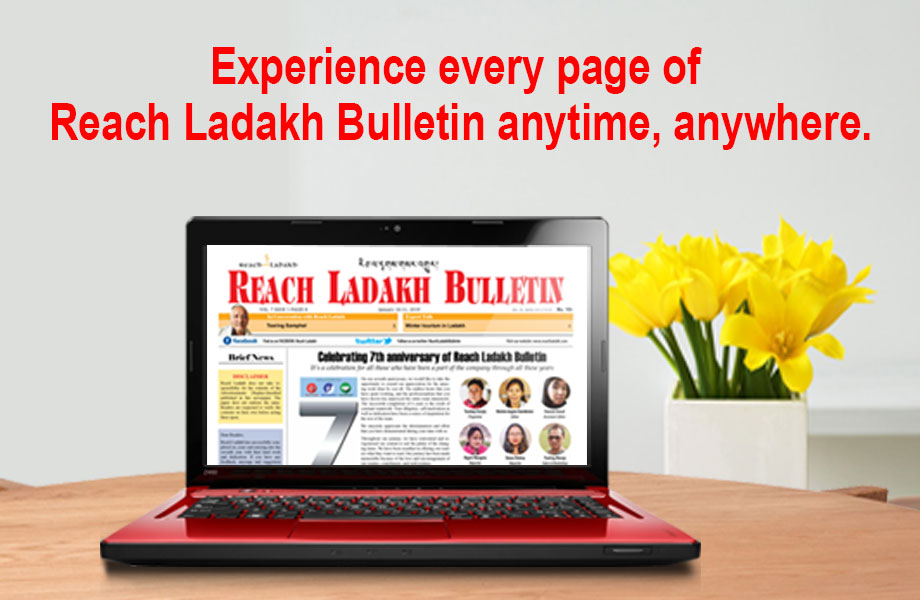 Housing Colony :
The "an important and a happy occasion" as Gurmet Dorjay, EC Sports called it, was witnessed by around 290 students and teachers from Govt High School, Housing Colony; Govt Middle School, Skara, Skalzangling; Govt Girls/Boys Higher Secondary School, Leh along with many other onlookers. The dignitaries present were Dr, Tondup, President LBA; all of four Executive Councillors(EC): Sonam Dorje, EC Agriculture; Sonam Wangchuk, EC Health; Shafi Lassu, EC Tourism; Gurmet Dorjay, EC Sports; Hassan Khan, ADC; Sheikh Saif-Ud-Din, President Anjuman Moin-ul-Islam ; Verma, President Hindu Sabha, few councillors, district officers and Principles from respective schools.

In his speech, Gurmet Dorjay said, Construction will begin today and we will put our best effort to accelerate the completion of building, keeping in mind less construction season in Ladakh ". He also emphasis on the fact that 99% out of 100 officials at District Administration are Ladakhis, thus will work wholeheartedly and not to pass the bucks.

He added, "Education is given a first priority and sports shall follow it; like Bow and Arrow, education and sports goes together".
His speech was followed by a folk dance by Ladakh Art & Culture Society.

Rigzin Spalbar briefed his speech in explaining the features of the indoor stadium, which have an inside area of 160' x 115' will have a Volley Ball Court, Basket Ball Court, 3 Badminton Court, 8 Table Tennis, 2 side room to practice TT, 6 Dorms, Gymnasium, special Exercise Room, Equipment Room, Public Convenience, Dispensary, Changing Rooms with the sitting capacity for a 1000 spectators.
He added that the concept of the stadium was taken from a stadium at Delhi University's Shri Ram College of Commerce(SRCC), which was build for athletes to practice for the 2010 Commonwealth Games and would be a world standard stadium.

"It's important to complete the construction within a time frame. Accordingly, we made a provision to shell out incentives if the contractor have it completed by the time and to charge penalty if it exceeds the time frame" said Rigzin Spalbar.

He further added, "By and large, youths of Ladakh are talented. Even though we lag much behind in sports facilities; we still have many youths who has excelled".

Rigzin Spalbar's speech was followed by a yet another folk dance performed by same group was followed by a brief speech by Nawang Rigzin Jora.

"It's a happy day and a good opportunity for the youth with the beginning of construction of this Indoor Stadium. Last year they laid foundation for the Outdoor Stadium near Markalak, Spituk. It's a proud moment of us officials that no other district in J&K, except Jammu and Srinagar, has such stadium but Leh. This period is the 'Golden era' of Ladakh: Ladakh's developmental activities are at its peak" said Rigzin Jora.

He praised the Councillors for their hard work, sincerity and also to Rigzin Angmo, an athlete, for winning Bangkok Marathon, an international level marathon which has given impetus to her career as well. "She is now an Assistant Commander" he added.
He concluded by saying," Sports is a part of your education: you may not win, you may not excel all the time. Yet, it teaches you teamwork, which is important".