Forest Division Leh observes Earth Day
By
Padma Angmo
Leh, Apr 23, 2015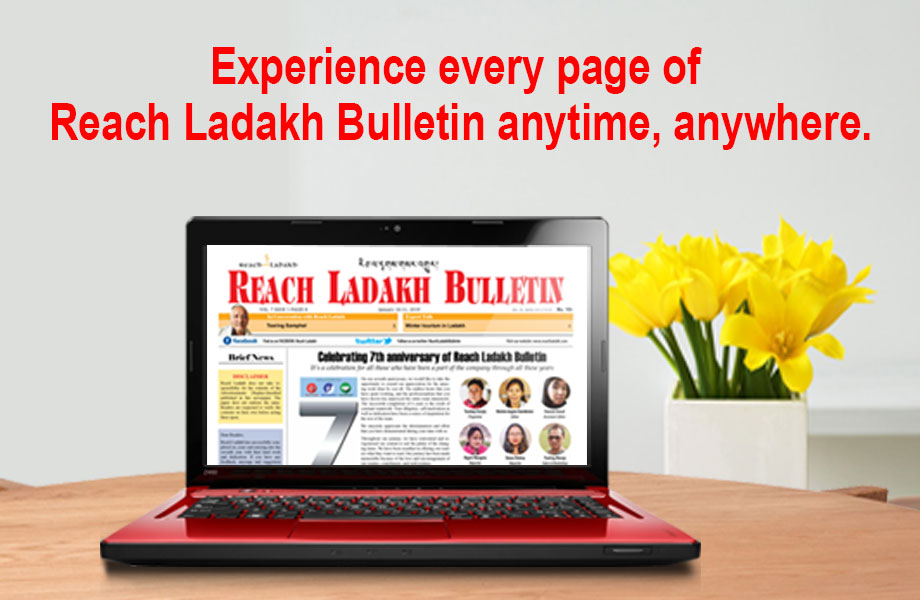 Leh :
Forest Division Leh in collaboration with EJM College, Leh celebrated World Earth Day on 21 and 22 April at Eliezer Joldan Memorial College, Leh. 
The programme was divided into two phase, one was on 21st April, where students from various school and Degree College participated in competitions held in three categories that are Debate, Drawing and Placard display. The second phase began with a rally by the students initiated by Govt. Girls Higher Secondary School and concluded at EJM College, Leh. The prizes were distributed to the winners in debate, drawing and placard competition in which first position was bagged by Stanzin Thardot, Lamdon Model Hr. Sec School, Rigzin Chospal, KV School Leh and Deldan Angmo, Moravian Mission school Leh respectively.
A function was held in the presence of Chief Guest Jigmet Takpa, Chief Conservator Forest, Wild Life Ladakh, Guest of Honor Dr. Sunil Gupta, SSP. Leh, T. Gyalpo, ASP Leh, Dr. S.K. Mangotra, Principal EJM College Leh, teachers of the various school and College staffs were present on the occasion.
Jigmat Takpa, CCF, Wild Life Leh said that it is a great privilege for all of us to gather here to celebrate the World Earth Day. He further said that the earth is the only planet in the universe which supports life. Nature is ever changing and climate change has always taken place on the earth because it is very dynamic, like human keep on changing, nature also do the same. He also said that the most important thing in our life is to live happy and healthy. He suggested cleaning and making our environment green.
Dr. Sunil Gupta, SSP Leh emphasized that we all live here on earth due to good environment and it is our responsibility to maintain and keep our surrounding clean. He also added that three important thing that we all must do is to plant trees, solid waste management and less consumption of unwanted things. 
Dr. S.K. Mangotra, Principal EJM College Leh said that earth day celebration is not for one particular to celebrate and plant trees rather we should make it a habit to plant more and more trees. He also said that, this is the only College in Leh which has good infrastructure, good sports equipment facilities and high qualified learned teacher, but the problem is that institution not only mean infrastructure but the students enrollment should also be more.
Degree College Leh was established in 1994, but till date the strength is between 500 to 600 students and the principal appealed to different students of the institution of Ladakh region to join this College and make the strength larger for the development of Ladakh. 
The programme concluded with a vote of thanks by Rinchen Angmo, Assistant Professor.