Film Shepherdess of the Glaciers screened in Leh to mark Bakula centenary celebration
By
Stanzin Dasal
Leh, Jun 15, 2017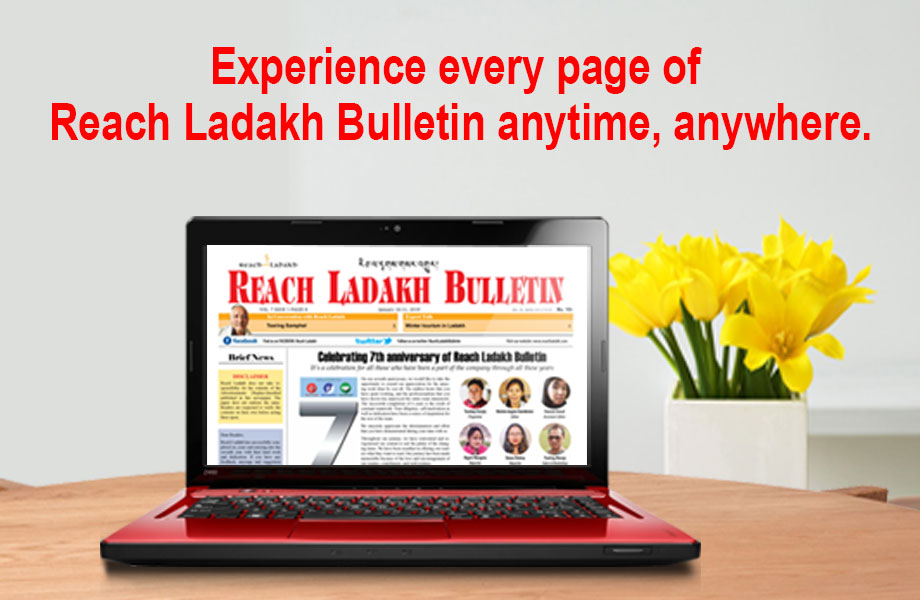 Leh :
To mark His Eminence 19th Gyalsras Bakula Rinpoche centenary birth celebration, the film 'The Shepherdess of the Glaciers' was screened on June 5 at Nagarjuna auditorium, CIBS, Choglamsar.
The 74-minute film 'The Shepherdess of the Glaciers' is directed and produced by Stanzin Dorjai Gya and Christiane Mordelet. The movie won many national and international award. The film depicts the story of the Shepherd Tsering, sister of the filmmaker Stanzin Gya, who lives alone in the harsh climatic condition and shares a special bond and love for her livestock.
His Eminence, Thuksey Rinpoche, chief guest expressed the importance to encourage people for every work and contribution to the society. His Eminence said that people should learn to appreciate the work and strive to do something for the society which will lead to harmony and development in a real sense.
Thupstan Chhewang, MP, guest of honor congratulated for making such an award winning film.  Talking about the changing world and the lifestyle of the people, MP stressed the importance to make more such movies depicting the age old culture and custom which in turn will help in reviving and promoting the importance of culture and tradition.
Stanzin Gya, Filmmaker spoke about the movie and his journey. 
Geshes Konchok Wangdus, Director CIBS briefed about the work and services of His Eminence Gyalsras Bakula Rinpoche towards the upliftment of the society.  Recalling the teaching of His Eminence, he said, it is very important to develop a clean and compassionate heart for a harmonious environment.