Efforts on to promote sports in Leh
By
Reach Ladakh Correspondent
Leh, Sep 07, 2015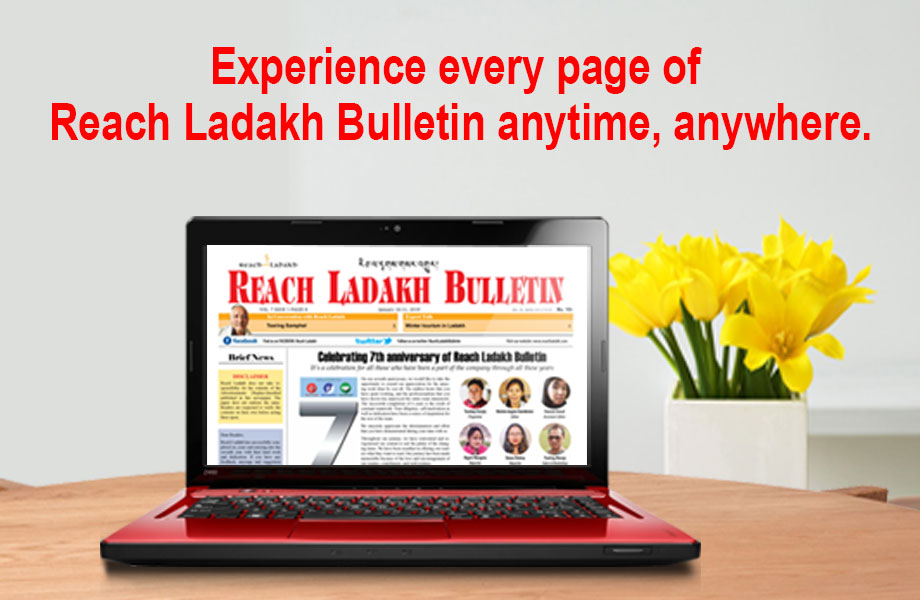 Leh :
Emphasising on having a proper infrastructure to promote sports, a meeting was held between the CEC, LAHDC –Rigzin Spalbar and Jahangir Mir, Director General, Youth Sports & Services, J&K at CEC office on 3rd September.
The meeting was in regard to the Sports issue in Leh district. District YS&S Officer, Abdul Rashid was also present.
In the meeting, both the CEC and the DG decided to arrange funds& ensures completion of the multipurpose indoor stadium and the provision of other best facilities for students to explore their sporting talents.
Spalbar said, "Investment in Leh is investment for the state," because of the geographic location Ladakh is one of the ideal places to promote sports. Setting up of infrastructural sporting facility in Leh would be positive not only for the local but for the national and international players.
Mir said, "Sports promote the concept of integration and we are the guardian of the career of our children." He added that the department is working out to promote winter sports, marathon, hiking, mountaineering, etc in Ladakh. He briefed about the department schemes and policies for Leh and for the state. In order to give exposures and experiences, the department is making provisions to take students from Leh and Kargil districts to play in other parts of the state.
He added that the department is introducing new games and working on establishing sports academy in Jammu, Kashmir, and Ladakh.
Issues related to regularization of staff, promotion of PETs were also pointed out in the meeting.