Education department conducts District Level Kalautsav-2020 competition virtually
By
Reach Ladakh Correspondent
Leh, Dec 07, 2020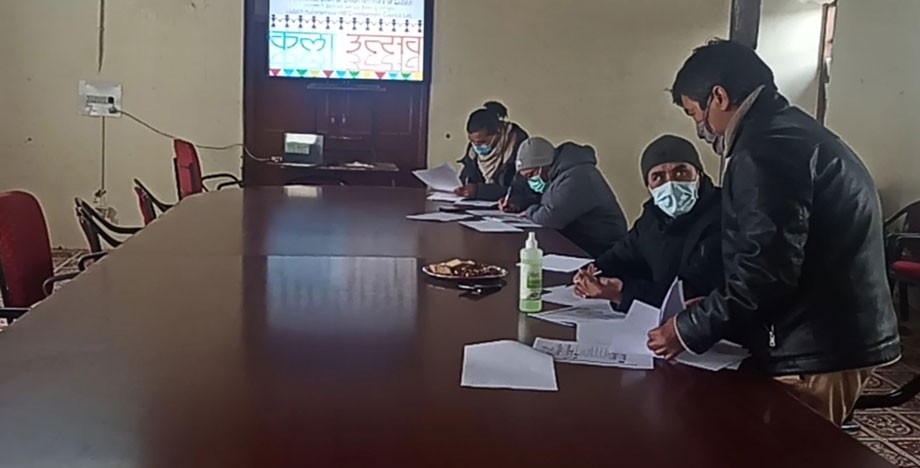 Leh :
District Level Kala Utsav competition 2020 was held virtually at Chief Education Office on December 7 in Leh.
The Jury judged the participants in six art forms including, Vocal Music— Traditional Folk; Instrumental Music— Traditional Folk; Dance— Folk; Visual Arts (2-dimensional); Visual Arts (3-dimensional) and Indigenous Toys and Games. The candidates from Leh District were judged through their pre-recorded videos and description.
The selected candidates will now participate in the UT level competition later this month. Later, the selected candidates will perform Live in a dedicated studio setup at UT Ladakh for the National level Competition to be held in January 2021.
Kala Utsav, an initiative of the ministry of human resource development (MHRD), is aimed at promoting arts in education by nurturing and showcasing the artistic talent of students across the country.