Druk Padma Karpo School showcase play on mythical epic stories
By
Stanzin Dasal
Leh, Jun 14, 2016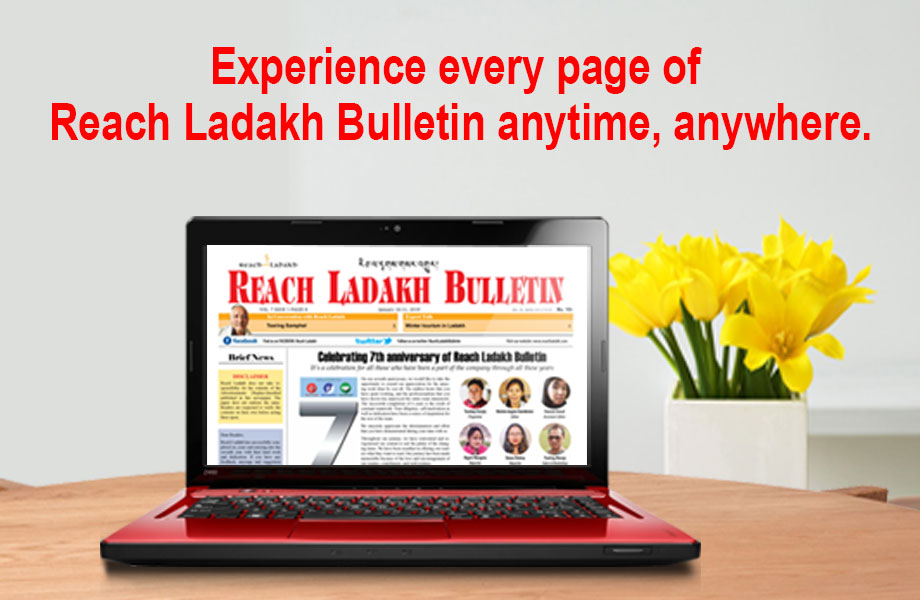 Leh :
Marking the celebration of culture day, Inter-House Theatrical performance was organised with great enthusiasm by the students and staff of Druk Padma Karpo School on May 7 at Naro Photang Shey.
Unity House opened the day with a play on ' Khandro Drowa Zangmo' a legendary divine queen.  The play enacted on the epic tale of a girl Drowa Zangmo' who married King Kala Wang-Po and faced a number of problem and hindrances created by Dudh-Mo-Hashang who was an ex- wife of King Kala Wang-Po. 
Khandro Drowa Zangmo's son Kuentu Lekpa killed Dudh-Mo-Hashang and erected Chorten Nakpo to subdue her.
The play was directed by Master Rigzen Tsering and over 80 students participated. 
Similarly, the remaining three houses, Courage, Wisdom and Unity houses of the School presented a play on the life history of Buddha, Milaraspa and Ti med –Kundan. 
Stating preservation and the importance of culture and tradition along with the modern education, His eminence Thuksey Rinpoche said, "The rich culture and tradition of Ladakh needs to be preserving for our future generation. He said along with everything it is very important to keep the nature which we Ladakhi are known for, the good-heartedness, honesty and loyal. 
About the play, he added that it has been prepared by lots of hard work and dedication by all the students and teachers. The aim or the purpose of it is to make student well aware about the age-old spiritual and traditional related stories. 
Tsewang Paljor, congratulated the Druk Padma family for the play. He assured to organise a special show of the weekend theatre "Nangsa Otbum" at culture academy for the Druk Padma students to make them understand about the play more.  He said it is very important to have a theatre class which will impart the knowledge about the culture along with the modern education. 
He assured to conduct a theatre workshop for the student to make them understand more about theatre.
Principal Stanzin Kunzang gave the vote of thanks.