District police Leh cracks jewellery theft case
By
Stanzin Dasal
Leh, Nov 28, 2019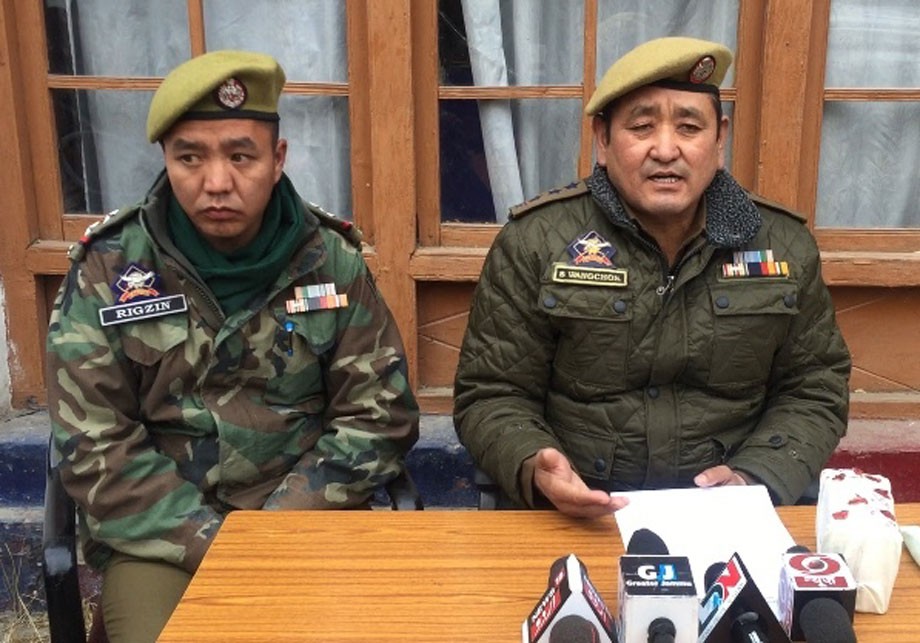 Leh :
One man arrested in charge of a jewellery theft case on November 26 in Leh. 
The case FIR no. 15/19 under section 454 (lurking house-trespass or housebreaking in order to commit offence punishable with imprisonment), and 380 (theft in dwelling house, etc) of Indian Penal Code (IPC) was registered at police station Leh.
The man has been identified as Mohd. Bilal Sheikh, a resident of Hari Singh Street near Hanuman Mandir, Srinagar, and works as a scrap collector.  
Addressing a press conference, Inspector Sonam Wangchuk, SHO said, "We received a written complaint from Nilza Angmo resident of Sankar, Leh on November 25, stating that a thief has entered the house, breaking the windowpane in the day time and have stolen gold and silver jewellery".
"A team of police raided different suspected areas and interrogated few suspected people during which the accused Mohd. Bilal Sheikh confessed to his involvement in committing the offence. The case has been solved within 24 hours", he added.
Subsequently, on his disclosure stolen jewellery worth Rs 4, 95,000 approx were recovered from a rented room at the old bus stand. The stolen jewellery was recovered, seized and sealed in presence of Executive magistrate.
Inspector Sonam Wangchuk appealed the public to be more vigilant and inform police if any suspicious people or things are seen around.