DIPR Ladakh invites entries for competition on COVID-19 vaccination & CAB
Last date for the submission of entries is February 5, 2021
By
Reach Ladakh Correspondent
Leh, Jan 23, 2021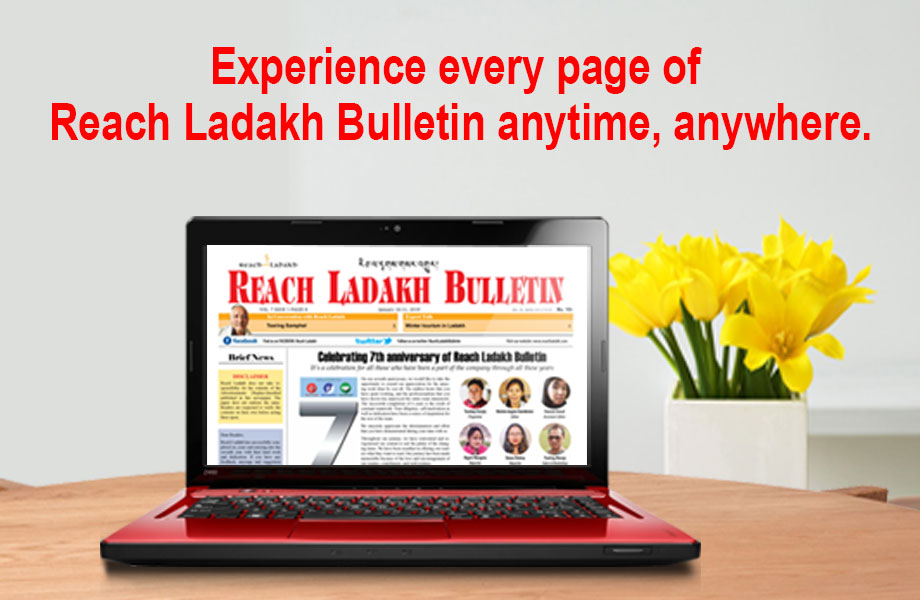 Leh :
Department of Information and Public Relations, UT Ladakh has launched a competition inviting creatives from the public to spread awareness about the COVID-19 vaccination programme.
The initiative is carried out to engage people of Ladakh in the national campaign and to disseminate timely, accurate and transparent information about the COVID-19 vaccine besides reiterating the COVID Appropriate Behaviour (CAB). It is a part of the COVID-19 communication strategy to support COVID-19 vaccine rollout in the country, and to alleviate any apprehensions about the vaccine, to ensure its acceptance and encourage its uptake.
The competition is open for residents of UT Ladakh only. Entries are invited in four categories: radio jingle, audio/video visual, social media creative, and print creative, for which the selected entry would receive cash prizes of ₹10,000, ₹35,000, ₹20,000 and ₹10,000, respectively in each category. The last date for the submission of entries is February 5, 2021. 
The format and duration of creatives in the four categories are as under:
·         The radio jingle should be of 30-60seconds in MP3 format in Ladakhi or Urdu or Hindi language
·         The audio/video visual should be of 45-90seconds in MPEG or WAV format in Ladakhi or Urdu or Purgi or Hindi language
·         The social media creative (at least 2GIFs) should be of 5-10seconds in English or Urdu/Purgi or Bhoti or Hindi language
·         The print creative (2 designs) should be submitted in JPEG or PDF format in English or Urdu/Purgi or Bhoti or Hindi language
The COVID-19 communication strategy seeks to build trust and enable greater confidence in the COVID-19 vaccine among the people. It is also an attempt to quell the misinformation being spread about vaccine efficacy and safety, and to remove the vaccine hesitancy among the people. The Department of Information wants to achieve this goal by providing a platform to encourage and showcase the creative side and talent of Ladakhi people.
Terms & Conditions:
1.   Creatives must be original
2.    Creatives once shared with us shall become UT Admin's property, and cannot be reused/forwarded or duplicated to produce any content
3.      Entries would be not be accepted after 11:59 PM on February 5, 2021
4.      Creatives must be submitted in the said format
5.      The final decision for the selected entry would be taken by the Selection Committee
6.      The Creator must submit entries with full name, address, contact number and email ID
7.      The creator must be willing to make modifications in the creative as per the requirement of DIPR, Ladakh
The entries should be shared on adinformationleh@gmail or submit at Department of Information and Public Relations, near DC Office, Leh. For more information, log on to https://ladakh.nic.in/covid-19-vaccination-competition/